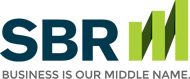 Check out Fannie Mae and Freddie Mac Properties
Fannie Mae and Freddie Mac are working hard to sell their inventory of foreclosed homes. (Currently the two companies own approximately 150,000 houses on which they were forced to foreclose.) Prices tend to be significantly lower, and the terms are often much better, too.
For example, Fannie Mae is currently accepting down payments as low as 3% of the purchase price on a 30-year loan. Plus, Fannie Mae does not require private mortgage insurance (PMI), which means you could pay hundreds less each month. (For example, you could save over $2,400 a year on PMI on a $300,000 mortgage.) Some properties also come with additional financing, up to $25,000 to $30,000, to help buyers make repairs or renovations on properties that need some work.
Best of all, unlike a "normal" foreclosure, you can inspect a Fannie Mae or Freddie Mac property before you buy. That way you'll know exactly what you are purchasing – and whether it makes sense for you.
This website and the articles contained within are provided as a free service to you and for general informational purposes only. Information on this website is not intended to provide legal, accounting, tax or other advice. Please consult your attorney, accountant, or financial or other advisor with regard to your individual situation. We also make no warranty or representation regarding, and do not endorse, any linked websites or the information appearing there.
Small Business Resources Copyright © 2022 All Rights Reserved