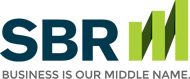 Winter is A Great Time to Purchase a Vacation Home
Say you're interested in owning a second home (or even your primary residence) at the beach. If that is the case, winter is the best time to get a great deal. Many vacation homeowners rent their properties to others to help offset the cost of ownership; few are eager to sell until the "season" is over. If you wait until November or later, you may catch a seller when they are most eager to sell: Significantly fewer people rent vacation homes during the winter months, but homeowners still must make payments, pay for upkeep, etc. For those reasons, an off-season vacation homeowner is often a motivated seller.
Then, if you close in the spring, you'll be ready to enjoy your new home – or enjoy the benefits of people eager to rent the property in warmer, prime months.
This website and the articles contained within are provided as a free service to you and for general informational purposes only. Information on this website is not intended to provide legal, accounting, tax or other advice. Please consult your attorney, accountant, or financial or other advisor with regard to your individual situation. We also make no warranty or representation regarding, and do not endorse, any linked websites or the information appearing there.
Small Business Resources Copyright © 2021 All Rights Reserved