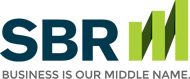 What If Your Home Doesn't Appreciate in Value?
Most people see their homes as a place to live and as an investment, but the real estate market is volatile and in some areas home prices may not rise for some time. While that could make home ownership less attractive, there are still benefits. While any increase in value may be offset by inflation, your mortgage payments do create a form of "forced savings." In addition, home mortgage interest is tax deductible, reducing your tax liability.
In some cases, renting is a better financial move than buying, but make sure you evaluate all the pros and cons – both financial and non-financial – so you make the right decision for you and your family. You may not make huge profits through home ownership, but at least your payments will go towards your equity, not your landlord's.
This website and the articles contained within are provided as a free service to you and for general informational purposes only. Information on this website is not intended to provide legal, accounting, tax or other advice. Please consult your attorney, accountant, or financial or other advisor with regard to your individual situation. We also make no warranty or representation regarding, and do not endorse, any linked websites or the information appearing there.
Small Business Resources Copyright © 2022 All Rights Reserved