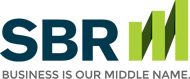 Points or Rate: Which is the Right Choice?
When you qualify for a mortgage, you'll generally be offered different terms. One choice you'll make is whether to pay additional points for a lower interest rate. For example, you may qualify for a 3.5% loan with no points or a 3% loan with 1 point (a point is a percent of the amount you borrow; on a $200,000 mortgage, one point equals $2,000).
A lower interest rate means lower monthly payments. So, what should you do? The basic rule of thumb is if you plan to stay in the home for more than three or four years then paying points will pay off in the long run. If you stay in the home for a shorter period, you won't have enough time for the lower payment to offset the cost of getting that lower payment amount.
An easy way to calculate the difference is to divide the cost of points by the amount you'll save on your monthly payments; the result is how many months it will take to pay off that "investment" in points. Say you save $45 a month by paying $2,000 for one point; in simple terms it will take forty-four months, or a little over 3.5 years, for that investment to pay for itself. After that the savings will go into your pocket − and paying the point makes good financial sense.
This website and the articles contained within are provided as a free service to you and for general informational purposes only. Information on this website is not intended to provide legal, accounting, tax or other advice. Please consult your attorney, accountant, or financial or other advisor with regard to your individual situation. We also make no warranty or representation regarding, and do not endorse, any linked websites or the information appearing there.
Small Business Resources Copyright © 2022 All Rights Reserved