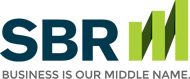 Buyer's Agents
Typically, real estate agent commissions are paid by the seller of the home. Say you use a real estate agent to help you find and purchase a home; your agent's commission is paid by the seller, not by you. For that reason, some real estate agents are obligated to act in the best interests of the seller, not the buyer.
But that is not the case if you engage a real estate agent as a "buyer's agent." A buyer's agent works on your behalf, helping you negotiate the best price, ensure the property is inspected, and keep your situation confidential. In short, the buyer's agent works for you.
And there's more good news: Unless you specifically make different arrangements, the buyer's agent is still compensated by the seller. (Some buyer's agents work for a flat fee or hourly rate that you pay, but most simply split the commission with the listing agent.) Just make sure you understand the agreement you sign if you engage a buyer's agent: For example, the agreement could state that if you find a home on your own no commission will be paid. Or if a commission will be paid even if you find a home yourself, make sure you agree to the overall time frame of the engagement – three months, six months, etc. Be sure you know what you can expect, what you can expect to pay, and that you are happy with the arrangement you put in place.
This website and the articles contained within are provided as a free service to you and for general informational purposes only. Information on this website is not intended to provide legal, accounting, tax or other advice. Please consult your attorney, accountant, or financial or other advisor with regard to your individual situation. We also make no warranty or representation regarding, and do not endorse, any linked websites or the information appearing there.
Small Business Resources Copyright © 2021 All Rights Reserved