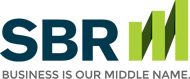 Get Your Financial House in Order Before House Hunting
With housing prices approaching pre-recession levels, and mortgage rates still hovering near historic lows, this may be the best time to strike your best deal for a new home. Sellers are anxious to sell, but buyers are still hiding in the shadows, so, in many parts of the country, it's a buyer's market. Lenders aren't quite so anxious to lend as they once were, so, it you're in the market for a new home, your best move is to get pre-approved right now.
Getting your financial house in order is the first critical step. Assuming you have your down payment ready to go, it's time to shore up your finances and work on your credit. Here are the two most essential action steps to take right now:
Put your family on a budget. If you've been saving for a down payment, you will also need to save for additional needs such as an emergency fund to cover housing maintenance and repairs. If you're buying a home for the first time you need to plan for additional expenses. Prioritize your spending now as if you are already incurring the extra expenses involved in owning a home.
Pay down your debt. To maximize your credit score you will need to get your debt ratio below 30%. You won't qualify if your total debt/income ration, including mortgage, exceeds 38%. Fix your budget now to include extra debt payments. Do not incur any new debt – budget so you are on a 100% cash basis.
This website and the articles contained within are provided as a free service to you and for general informational purposes only. Information on this website is not intended to provide legal, accounting, tax or other advice. Please consult your attorney, accountant, or financial or other advisor with regard to your individual situation. We also make no warranty or representation regarding, and do not endorse, any linked websites or the information appearing there.
Small Business Resources Copyright © 2022 All Rights Reserved