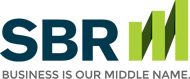 The Smart Approach to Low Balling an Offer
Home sellers are always happy to see you if you're a potential buyer; however, they may not be very happy if you try to cut a "low ball" deal. Here are some ways to approach a seller and make a low ball offer without blowing the deal.
Know the territory: Have your agent conduct a thorough comparative analysis to pinpoint the fair market value. Some markets are better suited for aggressive offers than others. Know which way the market is going and, if it's more of a seller's market, consider looking elsewhere.
Match your agent to the market: Agents who are not familiar with the market you are looking in may be hesitant to be too aggressive for fear of losing their commission. Agents who really know the market will know what the boundaries are for price offers, and they will also know which properties are more overlooked which may be more amenable for a low-ball offer.
Justify your offer: If you just go in and throw low ball offers around, the sellers may not only get offended, they won't think you're very serious. Be very specific about why you set your offer as low as you did – show comps, point out property or neighborhood deficiencies, etc. If you can validate your offer, the seller may be more inclined to negotiate.
Make a straightforward: You need to make it easy for the seller to say yes. Eliminate contingencies, go in clean, without a home to sell, and have your loan lined up.
This website and the articles contained within are provided as a free service to you and for general informational purposes only. Information on this website is not intended to provide legal, accounting, tax or other advice. Please consult your attorney, accountant, or financial or other advisor with regard to your individual situation. We also make no warranty or representation regarding, and do not endorse, any linked websites or the information appearing there.
Small Business Resources Copyright © 2022 All Rights Reserved