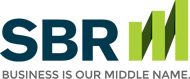 Why You Need a Will
It is startling to learn than 55% of Americans die each year without a will. Preparing for one's demise has never been anyone's favorite thing to do, but, if more people knew what happens to their estate when they die without a proper will, they would probably overcome their reluctance. No matter how small your estate, there will be consequences for your surviving family if you die without a will.
When someone dies, their estate becomes subject to probate proceedings. And if a will doesn't exist, the state becomes the executor. That means, the state will decide how the property is to be distributed, who gets paid first, and, they can even establish guardianship for children. It would be hard to imagine a situation in which the state would dispose of your estate in exact accordance with your wishes. After the delay and costs of an "intestate" probate, your family will suffer far more than you have intended.
Wills are simple. They are inexpensive. And, they are one of the most important financial and legal documents you could have. It's the ultimate act of love for your family and the final responsibility for ensuring their financial security. For a few extra bucks, you could add a power of attorney and a medical directive to ensure that you're your affairs are managed according to your wishes while you're alive, but incapacitated. Getting all of this done will take about an hour of your time, but it will prevent a lifetime of heartache.
This website and the articles contained within are provided as a free service to you and for general informational purposes only. Information on this website is not intended to provide legal, accounting, tax or other advice. Please consult your attorney, accountant, or financial or other advisor with regard to your individual situation. We also make no warranty or representation regarding, and do not endorse, any linked websites or the information appearing there.
Small Business Resources Copyright © 2022 All Rights Reserved