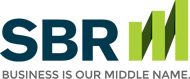 Boost Your Budget with Cash Back Credit Cards
Cash back rewards programs essentially pay you for using your credit card. The key to using them as a budget strategy is to use a credit card that generates maximum points or cash back on your budgeted purchases, such as groceries and gas. A typical rewards credit card pays 1% cash back or 1 point per dollar you spend on any purchase. Since a large portion of your budget is spent on groceries and gas, you should look for a card earns higher rewards for those purchases. There are several that pay 2% to 3% on gas and groceries.
Many budgeted items, such as utilities and insurance payments can be paid by credit card offering a multitude of ways to boost your rewards each month. If your budgeted expenditures run, say, $2000 per month, you could receive, at a minimum, $20 in savings. Using cash back programs that pay 2% to 3% on gas and groceries can boost them even more.
There are three major pitfalls which can set you back and end up costing you instead of boosting your budget.
Carrying a balance: Interest costs can erase any savings you generate.
Paying an annual fee: A high annual fee will eat into your cash back savings. Look for a cash back card with a low or no annual fee.
Redeeming your rewards on non-essentials: The way to maximize your rewards strategy is to use your points and cash to spend on budgeted items. Some rewards cards offer bonuses for redeeming points or cash through their online malls. This can be another cash flow boost if you restrict your purchases to items within your budget.
This website and the articles contained within are provided as a free service to you and for general informational purposes only. Information on this website is not intended to provide legal, accounting, tax or other advice. Please consult your attorney, accountant, or financial or other advisor with regard to your individual situation. We also make no warranty or representation regarding, and do not endorse, any linked websites or the information appearing there.
Small Business Resources Copyright © 2022 All Rights Reserved