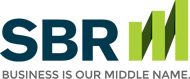 Internet and Mobile Banking Glossaries
Internet and Mobile Banking Glossaries
Access Restriction: Systems or processes requiring additional authorization before specific online or mobile transactions are completed.
Account nickname: Name used to personalize an online account.
Authorized Account: An account to which the account owner grants others access, requiring the use of an access code, PIN, or other forms of identification.
Authorized User: A person authorized to conduct transactions using another person's account.
Balance Transfer: Shifting funds from one account to another account.
Business Day: A day the bank or financial institution is open for business.
Challenge Number: Unique number used the first time an account is accessed online or through a mobile device.
Customer Access Number: Unique number given by the financial institution that identifies the user and nominated accounts. Access number may be different than the account number.
Electronic Transaction: Transfer of funds or other transaction using electronic access methods.
Merchant: Provider of goods or services allowing payment to be made through an electronic or credit card transaction.
PIN: Personal Identification Number enabling the cardholder or account owner to perform electronic transactions.
SMS Alert: A tool allowing account owners to receive alerts when a specific condition or event has occurred.
Unauthorized Transaction: An electronic transaction not authorized by the account owner or without the account owner's consent.
This website and the articles contained within are provided as a free service to you and for general informational purposes only. Information on this website is not intended to provide legal, accounting, tax or other advice. Please consult your attorney, accountant, or financial or other advisor with regard to your individual situation. We also make no warranty or representation regarding, and do not endorse, any linked websites or the information appearing there.
Small Business Resources Copyright © 2022 All Rights Reserved