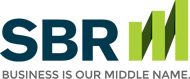 Life Insurance
Life Insurance Glossaries
Accelerated Death Benefit: A provision allowing the policyholder to receive all or part of the benefits of a policy before they die. Benefits may be paid for terminal illnesses, organ transplants, nursing home confinement, etc.
Accidental death benefit: A provision that pays more in case of a death by accident.
Amendment: A change to a policy that modifies certain policy benefits.
Assignment: Transferring rights and benefits of an insurance policy to another party.
Assumed interest rate: Minimum interest rate on a variable life insurance policy.
Beneficiary: The person or persons designated to receive death benefits from a life insurance policy.
Burial policy: A policy to cover funeral and burial costs.
Cash value: The money that accumulates in a life insurance policy while the policy is in force; can be borrowed against.
Commission: Fee paid to an agent or broker when a new life insurance policy is purchased.
Convertible term insurance: Exchanging a term life insurance policy for another plan of insurance without providing evidence of insurability, like a physical.
Cost-of-living rider: Increasing term insurance coverage, factoring in an increased benefit amount based on cost of living increases.
Death benefit: Amount paid to the beneficiary after the death of the policyholder.
Decreasing term: Term life policy where the death benefit decreases over time.
Effective date: The date the insurance policy goes into effect.
Endorsement: Additions to a policy that modify benefits or terms.
Evidence of insurability: Proof of an individual's health, financial status, lifestyle, habits, or job to the extent those conditions affect acceptability for insurance.
Face value: The dollar amount of the policy that will be paid at death or at maturity of the policy.
Flexible premium policy: A life insurance policy where the policyholder can increase or decrease the frequency or amounts of premiums.
Grace period: The time period during which the insured can pay overdue premiums and keep a policy in force.
Group life: Life insurance plans provided through a job, association, or other organization where the individual members of the group receive coverage.
Hazardous activity: Activities that may be considered too hazardous to qualify for coverage.
Insured: Person who, if he or she dies, will trigger a life insurance payout.
Lapsed policy: A policy that was terminated due to failure to pay premiums.
Material misrepresentation: A significant misstatement in an application form. The insurance company may not have to pay benefits if the misstatement was significant.
Mortgage life policy: Life insurance policy intended to pay off a mortgage balance if the insured dies during the mortgage term.
Paid-up life insurance: Insurance where no further or additional premiums are due.
Permanent life: a term used to describe any life insurance other than term life insurance.
Policyholder: The person who owns an individual insurance policy. This person may be the insured, a relative, the beneficiary, a company, or anyone else.
Premium: Amount paid by the policy owner for coverage.
Renewable term: A policy guaranteeing the policy owner the right to renew coverage at the end of the term without presenting evidence of insurability.
Rider: Written addition or amendment to an insurance policy that adds or limits the benefits payable under the policy. Typical riders include accelerated death benefits, accidental death benefits, automatic premium loan, guaranteed insurability, and premium waivers.
Surrender: Terminating or canceling a policy before the maturity date and receiving the cash surrender value.
Term life: Life insurance that offers no cash value but only pays a benefit if the insured passes away.
Universal life: Flexible type of life insurance contract that allows policy owners to adjust policy premiums and timing of payments.
Variable life: Type of whole life insurance policy in which the death benefit and the cash value relate to the investment performance of a separate account fund that the policyholder selects. The separate account assets are invested in bonds, money market funds, stocks, and other instructions.
Whole Life Insurance Policy: Form of cash value policy intended to be permanent, as opposed to coverage for a specific number of years.
This website and the articles contained within are provided as a free service to you and for general informational purposes only. Information on this website is not intended to provide legal, accounting, tax or other advice. Please consult your attorney, accountant, or financial or other advisor with regard to your individual situation. We also make no warranty or representation regarding, and do not endorse, any linked websites or the information appearing there.
Small Business Resources Copyright © 2022 All Rights Reserved