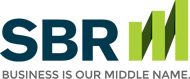 Building Good Credit
Building Good Credit Glossaries
Account Condition: An assessment of current account condition. Condition does not show events that created the current state.
Accounts in Good Standing: Credit items that have a positive status and reflect favorably on creditworthiness.
Amortization: Monthly installments of principal and interest to repay a mortgage. At the end of the agreed upon time the borrower becomes the owner of the property.
Annual Fee: The fee a card issuer assesses for the use of a credit card. The fee is billed annually to the consumer.
Annual Percentage Rate (APR): The true cost of a loan. Determined by calculating the average compound interest rate over the length of the loan.
Asset: Any item owned that has value and can be sold.
Authorized User: Person allowed to use a credit card by the owner of the card. The owner of the card is still responsible for repayment.
Balance Transfer: Shifting an outstanding credit card balance from one company to another company.
Balloon Payment: Lump-sum payment made at the end of the loan term.
Bankruptcy: Legal means of debt relief where a person is released from debt. Chapter 7 proceedings liquidate assets to help repay creditors; Chapter 13 proceedings set up a debt repayment plan.
Billing Cycle: The interval between one billing statement and the next.
Cap: Limit on interest rate or payment amount.
Capacity: The ability of a borrower to repay a loan; calculated by measuring income and current debts.
Cash Advance: Cash received from a credit card, rather than using the card to purchase goods and services.
Cash Flow: Measure of money flowing into and out of a household. When more income is earned than spent, cash flow is positive.
Charge-off: Determining that an account or bad debt cannot be recovered.
Collection Account: An account owed to a creditor that has been transferred to a creditor's collections department or to a separate professional debt collection agency.
Collateral: Security pledged for the payment of a loan. A car may serve as collateral for an auto loan.
Consumer Credit Counseling Service: A non-profit organization that helps consumers deal with credit problems.
Credit Bureau: Organizations that collect personal financial information on consumers; lenders use those credit reports to determine whether or not to approve credit requests.
Co-Signor: A person who pledges to repay a debt if the borrower does not.
Credit Limit: Maximum amount allowed to be charged on a credit card or other revolving credit account.
Credit History: Record of individual debt payments.
Credit Report: Report detailing credit history. Used by lenders to determine whether a potential borrower will qualify for credit.
Creditor: The person or company owed a debt.
Credit Score: Numerical method of determining credit worthiness. The higher the score, the more credit worthy the consumer is considered to be.
Default: When mortgage or loan terms are not met; typically when payments are not made on time. Strictly speaking, default means the terms of the agreement were not met and the lender may take further action.
Delinquency: When payments are not made on time.
Delinquent: An account where payments are past due.
Down Payment: Cash payment for a portion of an asset's purchase price.
Equity: The difference in the value of an asset and the amount owed on that asset.
Fair Credit Billing Act: Federal legislation that provides a specific error resolution procedure to protect credit card customers from making payments on inaccurate billings.
Fair Credit Reporting Act (FCRA): Federal consumer legislation governing the actions of credit reporting agencies.
Fair Debt Collection Practices Act (FDCPA): Federal consumer legislation prohibiting abusive and unfair debt collection practices.
FHA Loan: Loans insured by the Federal Housing Administration.
Foreclosure: The forced sale of a property when the borrower has failed to meet repayment terms.
Fraudulent Transaction: Transaction made with a credit card without the authorization of the card owner.
Garnishment: Legal process where debt is repaid by withholding a portion of the borrower's income.
Installment loan: A loan where equal, consistent payments are made on a regular, pre-specified basis.
Interest Rate: The rate a lender charges to lend money.
Introductory Rate: Low interest rate offered by lenders to new account holders for a specific period of time. After the introductory period ends the interest rate is increased to the normal rate.
Judgment: A decision based on a legal process.
Lien: A legal claim to satisfy a debt. A claim is made against property, like real estate, if a debt is not paid.
Liquid: An asset easily sold or converted to cash.
Maturity: The date when the balance of a loan is due.
Minimum Payment: The smallest payment allowed to keep an account in good standing.
Over-limit: A balance on a credit card higher than the original or allowed credit limit.
Principal: The balance of a loan not including interest and other fees.
Public Record Data: Information on a credit report regarding tax liens, judgments, lawsuits, and other legal proceedings.
Refinance: A loan acquired for the purpose of paying off another loan.
Second Mortgage: A mortgage made after an original mortgage; a home equity loan is a form of second mortgage.
Secured Credit Card: Credit card that requires collateral or funds deposited in order to receive the card.
Settlement: An agreement with a creditor to repay a portion of an original debt.
Term: The length of a loan.
Unsecured Credit: A loan that does not require collateral.
Upside Down: A condition where a borrower owes more money than the secured item is worth. For example, if a borrower owes more on a car loan than the fair market value of the car, he or she is considered to be upside down.
VA Loan: Loan granted to veterans of military service and guaranteed by the Veteran's Administration.
This website and the articles contained within are provided as a free service to you and for general informational purposes only. Information on this website is not intended to provide legal, accounting, tax or other advice. Please consult your attorney, accountant, or financial or other advisor with regard to your individual situation. We also make no warranty or representation regarding, and do not endorse, any linked websites or the information appearing there.
Small Business Resources Copyright © 2022 All Rights Reserved