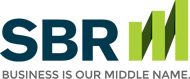 Starting a Family
Starting a Family Glossaries
APR (Annual Percentage Rate): Total annual cost for a loan, credit card, or other type or credit. Expressed as an interest rate.
Amortization: The process of reducing a debt by making regular payments of principal and interest until the loan is eventually repaid. Home mortgages are amortized, for example.
Annual Fee: Yearly amount charged to a credit card owner by a creditor. Annual fees are charged regardless of whether or not the credit card is actually used.
Annuity: A contract, typically with an insurance company, where the company agrees to make regular payments to a person for a fixed period, or for life, in exchange for lump sum or monthly payments.
Asset: An item of value that increases net worth. A house is an asset.
Balance: The amount of money held in an account, or the outstanding amount on a loan or credit card.
Bankruptcy: The process of petitioning a court to discharge a person's debts. Chapter 7 bankruptcy proceedings liquidate assets; Chapter 13 bankruptcy proceedings set up a debt repayment plan.
Beneficiary: Person or persons identified to inherit specific property. The beneficiary of a life insurance policy receives the proceeds when the owner of the policy passes away.
Budget: A plan for spending and saving money, balancing income with expenses.
Capital Gain: The increase in the value of an investment.
Cash Flow: Money flowing into and out of a household. A negative cash flow means more money is spent than is earned; a positive cash flow means more money is earned than is spent.
Cash Value: The savings piece of a whole life, variable life, or universal life insurance policy; the amount for which the policy can be "cashed in".
CD: Certificate of Deposit; a sum deposited with a financial institution for a specified amount of time.
Collateral: An item or assets of value, used to secure a loan. For example, a car may serve as collateral for an auto loan. If payments are not made the item can be seized by the lender in order to recover the debt.
Compound Interest: Interest earned on principal and previously credited interest.
Consumer Price Index (CPI): A measure of inflation used by the Bureau of Labor Statistics to track changes in prices of goods and services.
Co-signer: A person who agrees to make payments on a loan if the primary borrower fails to do so. Co-signors can make qualifying for a loan easier.
Credit Counseling Agency: An organization (profit or non-profit) that creates and administers debt repayment plans for people having difficulty repaying creditors.
Credit Report: A report issued by a reporting agency showing how a person has used credit in the past.
Elimination Period: The number of days before benefits are paid on certain types of insurance policies, like long-term care or disability.
Fair Market Value: The amount for which an item can be sold on the open market.
Federal Deposit Insurance Corporation (FDIC): Federal agency that insures bank deposits.
Inflation: The loss of purchasing power over time due to an increase in the cost of goods and services. Often expressed as a rate; if the inflation rate is 3%, purchasing power is reduced by 3%.
Installment Loan: A loan paid back over a specific period of time, typically used to buy items rather than to receive revolving credit. An auto loan is an example of an installment loan; a credit card is not.
Intestate: Dying without a valid will in place
Liability: Money owed by an individual that decreases net worth. A loan is a liability.
Liquidity: The ability to convert an asset to cash quickly without loss of value. A mutual fund is relatively liquid; a home is not.
Long-Term Care Insurance: Insurance that covers the cost of support services like home health care and nursing home care when a person is unable to perform basic activities of daily living such as bathing, eating, and dressing.
Maturity: The date when the principal amount of a bond or CD must be paid to the owner.
Mutual fund: An investment company that pools deposits from shareholders and invests in stocks, bonds, or cash assets.
Net Worth: A person's financial situation, calculated by subtracting debts from assets.
Pension: A retirement savings plan offered by an employer that pays benefits to workers when they retire.
Premium: Fees paid to an insurance company in exchange for protection against risk. Payments made on an insurance policy are considered premiums.
Principal: The original amount of money invested or borrowed.
Probate: Legal process of validating a Will, paying debts, and distributing proceeds to heirs and beneficiaries when someone dies.
Return: Investment gain or loss.
Rollover: Transfer of funds from one retirement savings plan to another while avoiding taxes or penalties.
Secured Debt: Debt backed by collateral. The collateral secures the debt. A car secures the car loan, for example.
Social Security: Government program that provides retirement and disability benefits to workers and dependents.
Taxable Income: Amount of income used to determine tax owed.
Tax-Deferred: Investments not taxed in the current year but taxed at a later date, typically upon withdrawal.
Term Life Insurance: Life insurance policy that pays benefits only if the holder of the policy dies within the period of time covered by that policy.
Trust: A legal instrument granting control of assets to a person or financial institution. Trusts can be revocable or irrevocable and can manage property while the creator is alive (living trust) or following the creator's death (testamentary trust).
Trustee: Person who manages a Trust.
Umbrella Coverage: Additional liability insurance that supplements the coverage of a homeowner or renter policy, or a car insurance policy. Designed to provide additional liability protection.
Unsecured Debt: Debt not secured by collateral. A credit card is an example of unsecured debt.
Vesting: The date when a person is entitled to receive money or benefits from an employer.
Whole Life Insurance: Life insurance policy that combines protection for the life of an insured person and a savings component; the savings component is considered the cash value of the policy.
Will: Legal document specifying what will happen after a person dies.
Withholding: Deduction of federal and state income taxes, Social Security taxes, and other items, from an individual's pay.
This website and the articles contained within are provided as a free service to you and for general informational purposes only. Information on this website is not intended to provide legal, accounting, tax or other advice. Please consult your attorney, accountant, or financial or other advisor with regard to your individual situation. We also make no warranty or representation regarding, and do not endorse, any linked websites or the information appearing there.
Small Business Resources Copyright © 2022 All Rights Reserved