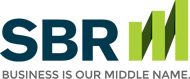 Insuring for the Underinsured and Uninsured
Although most states have mandatory liability insurance requirements, one in six drivers still manage to roam the streets without owning any insurance. The even larger problem is the number of drivers who only purchase the minimum liability coverage of which there are tens of millions. These are all financial time bombs ready to explode the moment they strike your car.
For instance, in California, the minimum liability limits are 30/60/15 - $30,000 for bodily injury coverage per person up to $60,000 total per accident and $15,000 of property damage per accident. Say you're driving your business colleagues in your brand new SUV one evening and a driver covered only with minimum liability runs a red light and rams your passenger side at 40 miles per hour. Your passengers sustain serious injuries and must be air-lifted to a hospital. You suffer a broken collar bone and cuts when the front and side airbags are deployed. Your $50,000 SUV is a total loss.
Your passengers both suffer spinal injuries which will require extensive treatment and rehabilitation after they undergo surgery. Their medical bills will exceed $300,000, and your medical costs will come in at $20,000 for total bodily injuries of $320,000. Your SUV is headed for the scrap heap but your outstanding loan of $40,000 lives on. The at-fault driver's insurer will cover $60,000 for the bodily injury costs and $15,000 for personal property leaving you with a $260,000 bodily injury liability and $40,000 outstanding balance on your auto loan. Your liability would be even greater in many states that have even lower liability limits.
The good news is that most new car owners recognize the risk of uninsured and underinsured motorists (UM/UIM), so they tend to purchase the maximum liability coverage along with what is offered for UM/UIM coverage. While new car drivers would never turn down UM/UIM coverage, many don't give enough thought to how their UM/UIM coverage protects them. For instance, most people are unaware of the fact that UM/UIM coverage protects them in or out of their cars. If a negligent, uninsured driver clips you or any of your family members while riding a bike or stepping off a curb, your UM/UIM coverage will kick in.
Some insurers offer UM/UIM as combined coverage, or single limit, meaning a fixed amount is available for both bodily injury and property damage. For example, if you purchased single limit coverage of $75,000 and an accident resulted in $50,000 of bodily injury and $50,000 of property damage, your coverage would come up $25,000 short.
Alternatively, split limit coverage, in which separate limits are established for bodily injury and personal policy can provide broader protection. In the same example, a policy with split limit UM/UIM liability of $50,000/$50,000 would have fully covered the losses. It's highly recommended that drivers of new or late model cars purchase the maximum split limit coverage and coordinate it with their own personal liability coverage. The additional annual premium for full liability protection amounts to less than a tank of gas.
This website and the articles contained within are provided as a free service to you and for general informational purposes only. Information on this website is not intended to provide legal, accounting, tax or other advice. Please consult your attorney, accountant, or financial or other advisor with regard to your individual situation. We also make no warranty or representation regarding, and do not endorse, any linked websites or the information appearing there.
Small Business Resources Copyright © 2022 All Rights Reserved