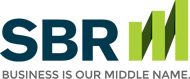 How Long Term Care Insurance Works?
Long-term care insurance has become a cost-effective option for millions of people who either don't have sufficient assets to self-insure or who don't meet the Medicaid eligibility requirements for receiving nursing home or home care. Offered through private insurance companies, it is designed to cover the expenses incurred for skilled or unskilled care provided in a nursing home setting, an assisted living facility or through home care. The policy remains in force as long as premiums are paid. Because the risks are age-based as well as health-based, the premiums are more expensive the older you get.
Long-Term Care Essentials
Daily Benefit Amount
The daily benefit is the amount of money that will be paid from the policy for eligible care on a daily basis. You can choose the amount up to the limits of the policy keeping in mind that the higher the daily benefit, the higher the cost of your premium will be. You may decide that your policy needn't cover 100% of the daily costs of care; however, you should know what the costs of care are in your area to ensure that you have sufficient coverage for your needs.
Benefit Period
The benefit period is the length of time your policy will pay the benefits. Most policies offer a benefit period of 2 to 5 years up to 10 years and some offer a lifetime benefit. Of course, the longer the benefit period, the higher your premium costs will be. With the average stay in nursing home between two and three years, a three-year benefit period should be the minimum.
Inflation Protection
It is recommended that you include an inflation protection option in your policy. Long term care costs have been rising at a rate of 5% per year, so daily benefit amount purchased when you are 55 wouldn't cover half the cost of daily care when you are 70. With most policies you can choose between a simple inflation option, which increases your daily benefit amount incrementally by 5%, and a compounded inflation option which increases your daily benefit amount at faster rate. The compounded inflation option is recommended; however, it will increase the cost of your premiums.
Note: If you are older than age 70, it may be more cost-effective to simply purchase a policy with a higher daily benefit amount as an inflation option can be more costly over a longer period of time.
Elimination Period
The elimination period is very similar to the deductible on your car insurance. It is the period of time between the time you start incurring long term care expenses and time your benefits become payable. So, during that time, you are responsible for all expenses. You can choose an elimination period between zero and 90 days, with the shorter elimination period costing more in premium payments.
Home Health Care
Most people would rather receive care in their own home, yet most long-term care benefits are based on nursing home care. Some policies include home health care benefits, while others offer it as an option. Typically, home health care benefits are paid as a percentage of the skilled nursing home daily benefit (50 to 80 percent).
Benefit Triggers
Long term care benefits are not payable unless certain requirements are met. These requirements are actually "triggering events" consisting of a person's inability to perform a certain number of the Activities of Daily Living (ADL) - bathing, feeding, dressing, transferring (in and out of bed), continence, and toileting. Most policies require that a person be unable to perform at least two out of the six ADLs before benefits are payable.
Another trigger is Cognitive Impairment which is the result of a mental impairment, such as Alzheimer's which prevents a person from being able to care for them without supervision.
Finally, if a doctor certifies that long term care is medically necessary, benefits are payable following the elimination period.
Premiums
Your insurance premium will be based on the breadth of coverage you select as well as your age and health condition. As with other types of insurance, you can arrange to pay your premiums monthly (through automatic debit), quarterly, semi-annually, or annually. The most important thing about your premium is that it is an amount that you will be able to afford to pay for the rest of your life.
Important Considerations When Buying Long Term Care Insurance
Make sure the policy is "guaranteed renewable" as long as you pay your premiums.
Buy from a reputable and financially stable insurance company. It could be a while before you need to collect benefits, so it is important that your insurance company will be there when you need it. Stick with companies rated "A" or better by Standard & Poor's, Moody's or AM Best.
Buy it when it's cheap and when you can get it. If you have to buy insurance because you need it, you probably won't be able to get it. The optimal time to buy long term care insurance is in your late 40s or early 50s when it is inexpensive, and you are still healthy.
Work with a financial professional who specializes in long term care insurance and who has access to products from several different carriers. It's vital to design your policy in a way that fits both your current and future financial situations. Your advisor should be able to help you conduct an apples-to-apples comparison among three or four different policies.
This website and the articles contained within are provided as a free service to you and for general informational purposes only. Information on this website is not intended to provide legal, accounting, tax or other advice. Please consult your attorney, accountant, or financial or other advisor with regard to your individual situation. We also make no warranty or representation regarding, and do not endorse, any linked websites or the information appearing there.
Small Business Resources Copyright © 2022 All Rights Reserved