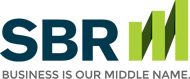 The Need for Long Term Care
With people living longer than ever before, the issue before us is not "if we will need long term care", but rather "when." Recent statistics reveal that more than two out of five Americans will require long term care at some point in their lives, and the number increases to seven out of ten after the age of 65, and with average life expectancy reaching well into the 80s the odds will increase even further. Chances are, paying for long term care will be a critical issue for nearly everyone as we, or our loved ones begin to cope with the ails of aging.
What is Long Term Care?
Long term care is care provided to anyone who, as a result of an illness or injury, requires assistance in performing any number of the activities of daily living, such as walking, bathing, dressing, eating, going to the bathroom, or incontinence. The care can either be formal, provided by a skilled-care facility, by a personal caregiver, or a home nurse.
The care may be required for a few weeks or months as needed for recovery from a surgery, or for many years as in the case of chronic conditions or terminal diseases.
The Cost of Long-Term Care
The costs of long-term care are wide-ranging depending on the type and length of care required. Care provided by a private nursing home can cost as much as $350 per day or more than $90,000 per year depending on its location. The average daily cost on nursing home care rose to $290 per day in 2020. Home health care is less expensive depending on the skill-level required. A home health aide charges $20 to $40 per hour. Adult day care is an option in some cases and that costs on average $67 per day.
One thing that is certain is that long term care costs are increasing at a faster rate than inflation, an average of 5% per year over the last decade. As the population continues to age, and demand for long term care services increases, the costs are expected to increase even faster.
For the average family, the cost of a typical long-term care stay in a nursing home (2½ years at an average of $75,000 per year) can be devastating, but, fortunately there are ways to pay for long term care that don't involve draining a family's assets. In many cases, family members are willing and able to provide care; however, many situations reach a point where it either becomes impractical or too emotionally draining, so they eventually turn to some kind of professional care.
Paying for Long Term Care
Health Insurance and Medicare
The common misconception about long term care expenses is that they are covered by regular health plans or Medicare. Very simply, they are not. Health insurance plans may cover some skilled-care required for post hospital recovery on a short-term basis. Medicare is a health insurance program for people 65 or older, and it too provides just a limited amount of skilled care for a period of 100 days after a hospital stay of at least 3 days. Most long-term care is not skilled care, so it wouldn't qualify anyway, and most nursing home stays don't immediately follow a hospital stay.
Medicaid
Medicaid is a state administered program that provides a financial safety net for people who meet the state's poverty criteria. It does pay for long term care as long as it is provided according to the state's guidelines. To be eligible for Medicaid you would need to expend all but $2,000 of your assets except for your home and your car. You would also have to accept the state's designation of a nursing home which may be of a lesser quality or located in another county. Medicaid is often the best option for people who don't have the means to either pay for the expenses or the premiums for long term care insurance.
Self-Insuring
With the average nursing home stay costing as much as $180,000 over 2½ years, it would require a substantial portion of a family's assets to cover it. For most people, that would have a serious impact on other financial needs such as retirement. If you have planned well for retirement, and have built a cushion of at least $250,000, then you may be able to self-insure.
Long Term Care Insurance
Introduced in the 1990's, long term care insurance has become a cost-effective option for millions of people who either don't have sufficient assets to self-insure or who don't meet the Medicaid eligibility requirements. It is also used as an asset protection vehicle for those who want to preserve what they have for their heirs.
Offered through private insurance companies, it is designed to cover the expenses incurred for skilled or unskilled care provided in a nursing home setting, an assisted living facility or through home care. The policy remains in force as long as premiums are paid. Because the risks are age-based as well as health-based, the premiums are more expensive the older you get.
This website and the articles contained within are provided as a free service to you and for general informational purposes only. Information on this website is not intended to provide legal, accounting, tax or other advice. Please consult your attorney, accountant, or financial or other advisor with regard to your individual situation. We also make no warranty or representation regarding, and do not endorse, any linked websites or the information appearing there.
Small Business Resources Copyright © 2022 All Rights Reserved