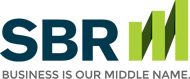 How Disability Insurance Works?
Disability insurance increases your capacity to withstand a loss of income when incapacity prevents you from working. Group short-term disability plans provide protection for a period of months, while long-term disability plans, either group or individual, protect against the loss of income for up to your age of 65. The maximum amount of income benefits paid by LTD plans is 60 percent which, in most circumstances is received tax-free.
Of all the various forms of insurance, disability insurance can be the most complex in its structure and definitions. The key components of a disability insurance plan need to be clearly understood to determine how much income replacement capacity it will actually generate.
The most critical factor in determining a policy's true capacity is the policy's definitions of disability. If the definition is too strict, benefits could be denied where other policies with a broader definition would approve benefits. Some types of disability insurance policies cover a person's occupation, so that, if they are unable to perform their specific functions in the occupation for which they are trained, they will receive full benefits even if they are able to work in an unrelated job. Other types of coverage are based on a loss of earnings so that benefits are paid in proportion to the amount of earnings lost due to a disability.
Generally, disability insurance policies are not inexpensive; however, like most forms of insurance, the more risk you are willing to assume on your own, the less the premium costs. Disability insurance has a deductible, much like auto and homeowners, except that it is called a "waiting period." This is the period of time that must pass, in which you must be able to replace your income from your own sources, before benefits are paid. The longer the waiting period is, the lower the premium.
The length of the benefit period is also a cost determinant. Benefit periods in LTD plans can range from 24 months to 60 months. While a longer benefit period will require a higher premium payment, it is recommended you purchase as much capacity as is available. Premium savings achieved by lengthening the waiting period and using emergency funds for the first six to twelve months can be redeployed to expand capacity with a longer benefit period.
Disability insurance is becoming a specialty product offered by relatively few insurance companies. Because it is a somewhat more complex insurance product, it would be important to work with an insurance broker who specializes in disability insurance.
Disability Insurance Action Steps:
Review any existing disability insurance plans - short-term and long-term - for a clear understanding of their definitions of "disability" and the benefits they provide.
Build a "ladder" of disability income protection beginning with an emergency fund, your SDI benefits, a short-term disability plan, and a long-term disability plan.
This website and the articles contained within are provided as a free service to you and for general informational purposes only. Information on this website is not intended to provide legal, accounting, tax or other advice. Please consult your attorney, accountant, or financial or other advisor with regard to your individual situation. We also make no warranty or representation regarding, and do not endorse, any linked websites or the information appearing there.
Small Business Resources Copyright © 2022 All Rights Reserved