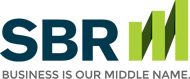 How Does Catastrophic Health Insurance Work?
Catastrophic health insurance, also referred to as high-deductible health plans (HDHP), is becoming increasingly popular, especially in light of the rising cost of health insurance. The attraction to the budget-conscious are the lower premiums charged, and for people who deem themselves as "healthy", it is a plan that allows you to pay for what you actually need versus what you might (or might not) need. When it is coupled with a Health Savings Account (HSA), it can provide a very cost effective way to cover most of your health insurance needs.
Catastrophic Health Insurance Basics
With this type of coverage, you are exchanging a higher amount of coverage for a lower premium. Because they come with a high deductible, you will pay more out-of-pocket costs up until the deductible and out-of-pocket maximum is met. With some plans, certain types of preventative care are covered with a co-payment. Once your deductible is met, the plan will cover 80 to 100 percent of your eligible medical costs. In all plans, 100 percent of your expenses are covered once you reach a certain out-of-pocket maximum.
Also, many of these plans do cover more than just "catastrophic" care, such as hospital and major medical. They will also cover other, regular health care expenses.
Generally, catastrophic health insurance plans are best suited for younger, healthier people who are less likely to need health care services throughout the year. The combination of a catastrophic plan with a Health Savings Account (HSA) may be an ideal alternative for anyone looking to save on health insurance costs.
This website and the articles contained within are provided as a free service to you and for general informational purposes only. Information on this website is not intended to provide legal, accounting, tax or other advice. Please consult your attorney, accountant, or financial or other advisor with regard to your individual situation. We also make no warranty or representation regarding, and do not endorse, any linked websites or the information appearing there.
Small Business Resources Copyright © 2021 All Rights Reserved