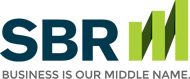 Mobile Banking
Now that mobile banking has swept the nation, with nearly 70 percent of banking customers logging on to their personal bank accounts while on the run, it may be time for you to connect with your bank using advanced mobile technology. It's one thing to be able to view your account balances on your smart phone, but people are looking to save more time by performing key personal finance functions from their mobile devices.
When on the road, they need and expect to have control over their financials and access to time-sensitive functions such as transferring funds between accounts. With mobile banking, you can now access on-demand services on the go and with greater flexibility in how you manage their online accounts.
Through Mobile Banking, you can:
View account balances and transaction history
Schedule bank transfers between accounts
Schedule one-time bill payments to established payees
Deposit checks using remote capture
Send and receive money
Receive account activity text alerts instantly
Request real-time balance updates via text
Locate bank branches or ATMs nearby
Easy App - Easy Download
Most banks offer a local app that has been optimized for mobile device screens. While you have access to the critical information you need, the screen remains uncluttered with intuitive workflow navigation. Transactions can be completed within just a few minutes.
These proprietary applications are designed for easy download to iPhones from the iTunes Store and Android phones from the Android Marketplace.
Browser-based Applications
Some banks offer a browser-based option available for web-enabled phones that operate with Wireless Application Protocol 2.0 or higher. You can access mobile banking through the bank's mobile website right from your mobile phone browser. The app and the service are free for customers enrolled in the bank's online banking (you should check with your wireless phone provider for possible data usage costs).
Text Banking
Text Banking allows you to conduct transactions using your phone's text messaging service. It can be used from any phone that sends and receives text messages (SMS). Simply text a command to the bank's short code, a six-digit number provided, and the bank will respond to your request in moments. With Text Banking you can request account balances and activity, credit card due dates, and ATM locations.
You can also set up text alerts to inform you when your balance is low or when a particular check has cleared. You can change your settings for any level of alerts based on balances and account activities.
Security and Mobile Banking
You may wonder about the safety of accessing your personal financial information from your mobile phone. Rest assured mobile banking is safe and secure.
Dedicated mobile phone apps include built-in security software that enables more secure connections. Because the software is provided directly by the bank, your transactions occur within the safety of its security infrastructure which requires multiple layers of authentication.
Your individual phone is linked to your accounts, so they cannot be accessed by someone else's phone. Additionally, communication sent between the bank and your phone is encrypted to prevent unauthorized persons from intercepting your information, and the bank does not access other information on your phone, like contacts.
For additional security, you can opt in to receiving notifications of any activity in your accounts. This allows notifications to come straight to your phone via secure messaging in the event of expected or unexpected account activity.
Your bank takes your financial security seriously, so you can trust mobile banking.
For your security, you need to enroll in mobile banking and register your phone. It's quick and easy, so sign up today to take advantage of the latest in banking technology.
This website and the articles contained within are provided as a free service to you and for general informational purposes only. Information on this website is not intended to provide legal, accounting, tax or other advice. Please consult your attorney, accountant, or financial or other advisor with regard to your individual situation. We also make no warranty or representation regarding, and do not endorse, any linked websites or the information appearing there.
Small Business Resources Copyright © 2022 All Rights Reserved