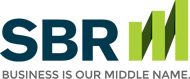 Don't Let Anyone Steal Your Credit Identity
Credit identity theft, the unauthorized use of your identifying information to open new financial accounts or use existing accounts to steal money or make purchases, remains one of the fastest growing crimes in America
Identity thieves are most interested in the personal information that would enable them pass as you, either online or in person. This includes Social Security numbers, date of birth, mother's maiden name and account numbers at your financial institutions.
Identity thieves will try to get this information in many ways:
Purchasing information stolen from major online breaches
Stealing wallets or purses with everything in them.
Taking mail from your mailbox, especially bank statements and credit card statements.
Diverting your mail by using a change of address form at the Post Office.
Searching through your trash for tossed copies of statements.
Posing as a representative of your financial institution on the phone and asking about your account.
To keep your information private, here are some of the steps to consider:
Use two-factor authentication for online services to reduce the risk your passwords being compromised.
Use strong passwords, and password management software to track your passwords.
Avoid using the same passwords on multiple accounts. A breach on one site shouldn't compromise your other accounts.
Consider credit monitoring services or place a freeze on your credit bureau reports to prevent someone from opening accounts in your name.
Carry as few credit cards as possible and periodically check to make sure you still have them.
Avoid carrying your Social Security card or passport unless you need them.
Never print your Social Security number on your checks.
Shred all important papers that contain financial information before disposing of them.
Dispose of credit card and ATM receipts properly.
Guard your PIN (personal identification number) carefully.
Keep a list of credit card and financial account numbers with phone numbers in a safe place.
Guard against mail theft by mailing payment envelopes from a collection box instead of raising the flag on your home mailbox.
Never give personal information over the phone unless you made the call or you know whom you are speaking with.
Review your financial and credit card statements carefully for unknown transactions. If you see one, call the institution immediately.
Order credit reports from the three major credit bureaus periodically. Each of the three agencies will provide a report annually for no fee.
You should also restrict online purchases to reputable sites with established track records. Using an established site reduces the risk that you're transacting with a site set up by hackers to steal your credit information, or that you're dealing with a site that hasn't invested in effective security measures.
While there are no guarantees that these steps will prevent credit identity thieves from attacking you, the harder you make it for them to steal your identity, the less likely you are to become a credit identity theft victim.
This website and the articles contained within are provided as a free service to you and for general informational purposes only. Information on this website is not intended to provide legal, accounting, tax or other advice. Please consult your attorney, accountant, or financial or other advisor with regard to your individual situation. We also make no warranty or representation regarding, and do not endorse, any linked websites or the information appearing there.
Small Business Resources Copyright © 2023 All Rights Reserved