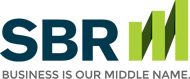 Understanding Auto Insurance
Buying auto insurance can be somewhat perplexing because it is not so easily understood, and insurance companies apply a lot of different factors in determining what level of risk you present to them. To complicate matters further, each insurance company has their own pricing formula, and those can change from region to region, or even from city to city. Needless to say, you need to have a thorough understanding of how auto insurance works in order to determine whether you are getting the optimum coverage for your premium dollar.
Auto Insurance Essentials
Auto insurance is a mandatory insurance in most states. To register your vehicle, you have to show evidence of minimal liability coverage in the event of bodily injury to other drivers, all passengers and property. However, for most people, the state mandated coverage does not provide near enough protection; and without the proper protection, one accident can turn your financial life upside down.
Get enough coverage: The minimum recommended amount of liability coverage is $100,000 per person and $300,000 per accident. For property damage coverage, $30,000 should be the minimum (considering what the average cost of new automobile is these days).
Get uninsured motorist coverage: This is especially important if you live in certain regions of the country that have a high percentage of uninsured or under-insured motorists. It covers all costs that arise from an unfortunate encounter for you and your family in your car or on foot.
Collision: Covers the cost of replacing your car. Some auto lenders require this as part of your minimum coverage. If your car is worth more than what you could pay to replace it, it would be important to have collision coverage. If your car is more than a few years old and the loan is paid off, you could opt out of this coverage.
Comprehensive: Covers the cost of replacing your car or its contents for just about any other event besides an accident - Car theft, weather damage, and fire damage are a few examples. If you're feeling relatively lucky, you may not need this add-on.
The Deductible Dilemma
The deductible is the amount of an insurance claim you agree to pay out of your pocket before the insurance company pays the remainder of the claim. Essentially, a deductible represents the amount of financial risk you are willing to assume. The more financial risk you are willing to assume in the form of a higher deductible, then the lower your premium cost, and vice versa.
It might seem like the smart thing to do to take the lowest deductible, typically $500, because that would mean less money out of your pocket should you need to file a claim. However, should you never have to file a claim, that low deductible will have cost you hundreds, maybe thousands of dollars in higher premium costs over time. Instead, by taking the highest possible deductible, typically around $1,500, you can save on your premium costs enabling you to put more money into an emergency fund which can be available when and if you might need it for repairs. For most people, it is a much better use of their funds.
This website and the articles contained within are provided as a free service to you and for general informational purposes only. Information on this website is not intended to provide legal, accounting, tax or other advice. Please consult your attorney, accountant, or financial or other advisor with regard to your individual situation. We also make no warranty or representation regarding, and do not endorse, any linked websites or the information appearing there.
Small Business Resources Copyright © 2022 All Rights Reserved