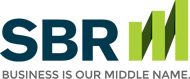 Buying Your First Car
Buying a car is exciting, potentially stressful, and often expensive. In fact, for many people, buying a car is the third most expensive type of transaction they have - after a house and an education. To make the process easier, consider that there are three parts of the process - choosing the car you want, negotiating the purchase, and paying for the car. Remember that an automobile is not an investment, it is just a means of getting from one place to another.
Choosing the car you want and can afford

Whether you decide to buy a new or a used car, be sure to do your homework. Along with considering the features and comforts of the car and whether you like it, you should also investigate the reliability of the car and the costs to drive it. Be sure to take every car you are considering for a test drive.
You can learn about the costs of operating the car and reliability by examining the gas mileage information on the sticker and visiting websites that review cars. Use the Internet to search for sites that provide this type of information. Also, speak with an insurance agent to learn what your insurance premiums will be. When you take everything into account - car payments, maintenance, parking, gas and insurance - you may want to try to limit the total auto expense to 10% to 15% of your monthly income.
The new or used decision

This is usually a matter of your preference and what you can afford. New cars are nice and usually come with a warranty that covers unforeseen expenses, but they are more expensive. If you are considering a used car, be sure to do some extra homework on the particular car you are considering. Have a qualified mechanic inspect the car and you may want to get a Vehicle History Report (websites like www.Carfax.com offer these reports) to learn if the car was ever stolen, salvaged or recalled. The report will also provide information on the number of previous owners, whether it ever failed an inspection or if someone tried to modify the odometer.
Ignore the Sticker Price and Calculate the Total Cost of Ownership
When making a car buying decision, the total cost of ownership is a much more financially astute way to find the most car for your money. The car's price tag is important, but it only tells a small part of the story. Consider the price difference between a Toyota Highlander and an equivalent car such as a Ford Explorer. The price of the Toyota is more than $3,000 higher than the Ford, but when the total cost of ownership over five years is factored in, the Ford will end up costing nearly $7,000 more. Over a five year period, the costs of depreciation, fuel, financing, insurance and maintenance will have much greater impact on total ownership than the sticker price. Perhaps the biggest cost factor is the resale value of the car at the end of five years.
Negotiating the purchase

This is the most stressful part. You will be spending a considerable amount of money and car sales people are notorious for their aggressive sales techniques. Always remember that you are the customer and that there are many car dealerships that would love to have your business.
Do your homework and be prepared before you walk into an auto showroom. If you are just looking and not prepared to buy a car when you walk in, emphasize that to the sales person. When you are ready to buy, you should come with facts, and there is no better place to get those facts than the Internet. Several websites, including TrueCar.com, CarGurus.com and CarsDirect.com, will let you get price quotes beforehand. Do not be afraid to take printed copies of competitive pricing and show them to the sales person.
Stay focused on the purchase price of the car you want. Keep discussions about any trade-in separate and any discussion on financing out of the negotiation. Be careful to not be talked into dealer add-ons like rust-proofing, extended warranties or other options unless you really want them. These add-ons are very profitable for the dealer and can be very expensive to you. And, do not hesitate to walk out and go to another dealer if you cannot get the price you want or if you are not treated with respect.
Don't Forget the Fixed Fees
Everyone knows they can negotiate the sticker price of a car - but other fees are negotiable, too.
For example, most new car dealers charge a "documents" fee. Some states regulate the document fee; in California, for example, the fee is set at $55 and dealers are not allowed to charge more. Dealers in other states - like Florida - can determine their own document fees. Costs could range from $50 to several hundred dollars.
How do you know what a reasonable document fee is? Simple: Check with other dealers. Ask what they charge. Then you'll know what to expect - and you can use that information to negotiate. The price of a new car is more than the price you pay for the car itself - make sure the total amount you pay is a dollar figure you're comfortable with.
Paying for the car

You can pay cash. While most people do not pay cash, you may want to do this if you have excess funds available. It is simple, and you will avoid any interest expenses.
You can make a down payment and finance the rest. This is most common. There are many places to get an auto loan, including banks, credit unions and the dealer. Terms usually vary from 24 to 72 months with most people choosing loans from 48 months to 60 months. Many websites include calculators that can help you determine what your monthly payments would be at different size loans and different interest rates.
Unless you are planning to use financing from the dealer, which may be more expensive, secure financing before you walk into the showroom. That will be one less thing to distract you and will help you stay within your budget.
Another popular way people pay for cars is by leasing them. This avoids the need for a large down payment and at the end of the lease, you just return the car. But, you never own the car. Leasing may be attractive if you plan to only keep the car for three to four years or if you plan to drive a great deal and can get a lease without a mileage limit.
Whether you are getting a loan or using a lease, be sure to fully understand all the details before you sign any documents.
Final words

You can make getting the car you want (and can afford) easier by doing your homework and avoiding letting your emotions come into play. Negotiating the purchase can be adversarial but being prepared and willing to take your business elsewhere can let you stay in control of the process.
This website and the articles contained within are provided as a free service to you and for general informational purposes only. Information on this website is not intended to provide legal, accounting, tax or other advice. Please consult your attorney, accountant, or financial or other advisor with regard to your individual situation. We also make no warranty or representation regarding, and do not endorse, any linked websites or the information appearing there.
Small Business Resources Copyright © 2022 All Rights Reserved