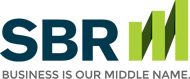 Scholarships, Grants, and Aid
Finding money for college is a lot easier if you start early. While you can get loans to pay for college, your first goal should be to access funds you don't have to pay back − in the form of scholarships, grants, and financial aid. Here are the basics of finding money to pay for college.
The process starts with completing the Free Application for Federal Student Aid, called FAFSA for short. Almost all colleges use the FAFSA form to determine whether a student qualifies for need-based financial aid − and to determine how much aid can be provided. The FAFSA form is completed online; before you decide which college to attend, you can ask their Financial Aid departments to evaluate how much aid you will receive and what effect that will have on total costs.
Then, start searching:
Scholarship Websites
Free scholarship websites let you search for financial aid opportunities (some sites require a fee; stick to the free sites). Currently free sites include www.fastweb.com and www.freescholarship.com . Your goal is to find out what might be available.
School-Specific Scholarships
Then contact the college you are interested in to ask about scholarship opportunities. Different schools offer different scholarships for different reasons; some are based on academic achievement, but others are based on demonstrated leadership ability, involvement in community service or charitable organizations, interest in a particular academic field or career, etc. Some schools even offer scholarships for students whose parents attended that school, or for students who are members of churches of a particular religious denomination. The key is to ask − early.
Career/Workplace/Demographic Scholarships
Many employers offer scholarships for children of current employers. Some are blanket scholarships offered to all employees' children, while others are based on academic achievement or other criteria. Again, if you're not sure, ask.
Other scholarships are based on race, gender, and even geographic location. Every year millions of dollars in scholarships go unclaimed because suitable candidates don't step forward.
Activity Scholarships
If you are a gifted athlete, most schools will find you if they wish to offer a scholarship (perhaps not always, especially if you play a "major" sport other than football or basketball). But if you are a gifted musician or artist, you may qualify for a scholarship based on those skills. Many colleges offer scholarships for students with solid music, art, dance, theater, or language skills.
Pell Grant
The Pell Grant is a needs-based grant that provides financial aid to low income students who hope to go to college. Eligibility for a Pell Grant is based on the results of the FAFSA application process. The current maximum Pell Grant award is $5,350; the maximum amount changes annually based on program funding. The amount awarded is based on need, the cost to attend the school you enroll in, and whether you are a full-time or part-time student.
Federal Supplemental Educational Opportunity Grant
The FSEOG is also a needs-based grant intended for low income students; eligibility is also based on the results of the FAFSA application process. Around 4,000 colleges participate in the FSEOG program; awards are made based on determining which students have the lowest Expected Family Contribution, an amount determined by the FAFSA application process that takes into consideration family income, family size, family assets, etc. The amount of the award can range from $100 per school year to a maximum of $4,000; schools tend to give the largest awards to the students with the greatest need.
School-Specific Grants
Many colleges and universities provide grants to students from their endowment (or from other sources). Private schools − especially schools that charge relatively high tuition rates − often offer grants to prospective students. As with school-specific scholarships, the key is to ask − and ask early.
Work-Study Programs
Once you have exhausted the possibilities for scholarships, grants, and financial aid, you still have options. If you are eligible for financial aid you are also eligible take part in your school's federal work study program. The aid you receive will be based on your financial need and the amount of work-study money your college has available (but you will at least earn minimum wage − and often more).
Work study jobs can be off-campus and on-campus. Jobs on campus are typically for the college, like in the dining hall, bookstore, at events, etc. Off-campus opportunities are usually limited to charitable organizations, non-profits, or other public organizations. Unlike "traditional" employers, work-study employers will do everything possible to accommodate your schedule and make sure you have time to study as well as to work.
This website and the articles contained within are provided as a free service to you and for general informational purposes only. Information on this website is not intended to provide legal, accounting, tax or other advice. Please consult your attorney, accountant, or financial or other advisor with regard to your individual situation. We also make no warranty or representation regarding, and do not endorse, any linked websites or the information appearing there.
Small Business Resources Copyright © 2022 All Rights Reserved