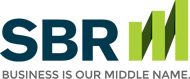 What You'll Need
Pulling together all the documents needed to refinance a mortgage might seem like an overwhelming task − but it's not. The following is a list of the documents typically needed to apply when you want to refinance your mortgage.
If you are refinancing an existing loan with the same lender, many of these documents won't be necessary, and some lenders can access most of the information they need electronically − with your permission, of course. Finally, some loans may require additional documents; your lender will let you know.
Here is a breakdown of the types of documents you will typically need to provide:
Income verification. The easiest way to document your income is to make copies of your last two tax returns. You can then fill in the intervening time using copies of your pay stubs (W-2 forms). Some lenders require pay stubs for the past two to three months. Keep in mind the lender probably doesn't need all the pages in a complicated tax return; the first two pages may be enough.
Self-employment income verification. If you run your business, the lender may require, in addition to pay stubs and tax returns, copies of your company's balance sheet, profit and loss statement, and tax returns in order to validate your pay.
Asset verification. Make copies of checking and savings account statements, money market accounts, IRAs and 401(k)s, mutual fund accounts, and brokerage accounts (stocks and bonds). Copies printed from online accounts are acceptable; just make sure your name, address, and account information appear on all copies. That way the lender will know the accounts belong to you.
Debt verification. Your credit report should show all debt, but if the application requests debt information, make sure you list all your debts − don't be tempted to "forget" any debts. Feel free to ask to review your credit report to make sure it is accurate; if not, point out any inaccuracies.
Residence verification. Most lenders want to know where you have lived; if you are refinancing, it should be obvious. But if you have only lived in the home for a year or so, you may be asked to provide residence information for the last two years. Bottom line: Most mortgages are granted assuming you will occupy the home; make sure you can prove you occupy the home and do not rent it to another party.
Child support or alimony income. If you include child support or alimony income as a part of your income for loan approval purposes, you will need to document the receipt and amount of that income. Some lenders require a copy of your separation agreement or divorce decree. Others may want copies of deposit slips or canceled checks. Ask the lender what form of verification is required.
Insurance verification. Provide copies of insurance policies to show you have current and sufficient coverage. If your current mortgage escrows for insurance, this documentation should be relatively automatic.
Keep in mind that depending on the type of refinance, a lender may require additional documentation or verification. For example, an appraisal may be necessary to determine the current value of the home, especially if you plan to borrow more than the amount originally borrowed or if you seek a cash-out refinance.
Again, it's very possible that when you refinance you may only need a few of the items listed above. Ask your lender what you need to provide.
This website and the articles contained within are provided as a free service to you and for general informational purposes only. Information on this website is not intended to provide legal, accounting, tax or other advice. Please consult your attorney, accountant, or financial or other advisor with regard to your individual situation. We also make no warranty or representation regarding, and do not endorse, any linked websites or the information appearing there.
Small Business Resources Copyright © 2022 All Rights Reserved