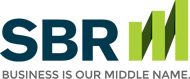 Refinancing With an FHA Loan
Many home buyers consider an FHA loan (Federal Housing Administration, a government agency that provides mortgage insurance on qualifying loans) when they purchase a home. But did you know you can also refinance an existing loan into an FHA loan? FHA loans offer several advantages:
Qualifying is Often Easier. Because the FHA insures your mortgage, many lenders offer relaxed terms so qualifying is easier (after all, that's the point of FHA programs).
Credit Issues Have Less Impact. If you have experienced credit problems − sometimes up to and including bankruptcy − it will be easier to qualify for FHA loans than for conventional loans.
Smaller Down Payment Required. FHA loans require a 3% down payment and allow you to borrow or even receive those funds as a gift from family, employers, or charitable organizations. Conventional loans do not allow down payment funds to be borrowed or gifted.
Rates are Often Lower. FHA loans typically have competitive interest rates, again because those loans are backed by government insurance.
You Can Finance Improvements. If your home needs improvements or repairs, you can finance those costs into the loan using the 203 (k) program offered by HUD (Housing and Urban Development).
Foreclosure Support. The FHA provides a number of services and options that may help you keep your home if you experience financial difficulties.
FHA financing is only available for homeowners living in their home; you cannot qualify for an FHA loan for rental or investment properties.
Want to know more? Here are a few options and programs that make FHA loans even more attractive.
Streamlined FHA Loans
FHA guidelines now make it easier for loans to be processed and approved. Keep in mind "streamlined" doesn't mean "cheaper." Streamlined simply refers to the amount of paperwork and processing required.
To qualify for a streamlined FHA refinance:
The mortgage that will be refinanced must already be FHA insured (in other words, if you currently have a conventional mortgage, you do not qualify for a streamlined FHA loan − but you can still apply for a traditional FHA loan).
The mortgage that will be refinanced is not delinquent; payments are up to date and current.
Refinancing will result in lower monthly principal and interest payments; in other words, after you refinance your payments cannot be higher than they previously were.
You will not "cash out" on the refinance; you cannot tap equity and turn that equity into cash.
If you qualify for a streamlined refinance, you may not be required to perform an appraisal, verify income, undergo credit checks − you may even be able to handle the entire application process online.
Energy Efficient FHA Loans
FHA energy efficient mortgages are loans made to encourage using less energy. Under this type of refinance, you will use the loan to make energy efficient improvements to the home.
To qualify:
You must meet standard qualification requirements.
Improvements must be cost effective; the cost of all improvements cannot be higher than 5% of the value of the home.
The cost of the energy improvements and an estimate of the energy savings must be determined by a home energy rating report provided by an energy consultant using a Home Energy Rating System, or HERS (you can find these specifications on most energy-efficient products). If an independent report is necessary, the cost of receiving the independent report can be included in the amount you refinance.
The energy improvements must be installed after the loan closes; to insure this occurs, the lender places the funds in an escrow account and releases those funds after an inspector verifies the improvements have been installed and energy savings will be realized.
An energy-efficient refinance could result in a higher monthly mortgage payment; the FHA assumes some or all that increased cost will be offset by energy savings you will enjoy. In other words, your mortgage payment may be slightly higher, but your electric bill should also be lower.
Cash-Out FHA Refinancing
Cash-Out refinancing allows you to refinance your mortgage and tap some of the equity in your home. For example, if your home is worth $150,000 and you only owe $80,000, you could refinance into a $100,000 mortgage and receive $20,000 as "cash-out."
The key, of course, is that you must have sufficient equity in your home or the value of your home must have increased dramatically. In general terms, you must have owned your home for more than one year before you refinance, and you can refinance for up to 85% of the appraised value.
But, keep in mind whenever you take a cash-out mortgage, whether through an FHA loan or a conventional loan − the mortgage is secured by your home. Any loan using your home as security puts you at risk of losing the home if you fall behind or default on your mortgage obligations.
This website and the articles contained within are provided as a free service to you and for general informational purposes only. Information on this website is not intended to provide legal, accounting, tax or other advice. Please consult your attorney, accountant, or financial or other advisor with regard to your individual situation. We also make no warranty or representation regarding, and do not endorse, any linked websites or the information appearing there.
Small Business Resources Copyright © 2022 All Rights Reserved