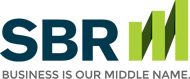 Mistake to Avoid: Not Understanding the Income Tax Implications of Home Ownership
Owning a home can provide financial and income tax benefits as well as emotional satisfaction. While a home is usually viewed as shelter and a place to live, for decades many homeowners saw the value of their homes rise significantly and reaped the gains when they sold their homes. Since most homeowners use mortgages to finance a portion of the cost of the home, the gains were leveraged even more. But remember that home values do not always rise, as we are currently seeing.
Income tax benefits
The income tax laws provide special breaks for homeowners. These breaks are in the form of tax deductions for mortgage interest and property taxes and preferential treatment of gains when the home is sold. As always, you may want to consult with your tax advisor to get a complete understanding of how the tax laws may apply to your situation.
Benefits from deductions
Many taxpayers find that the interest on their mortgage and the annual property taxes they pay are large enough to enable them to itemize their deductions instead of using what is commonly referred to as the "standard deduction." However, the deductions for some mortgage interest and state and local taxes are limited. The "standard deduction" for single filers on their 2022 tax returns is $12,950 and $25,900 for joint filers. For many homeowners, the deductions allowed for their interest and property taxes exceed those amounts.
Be sure to keep track of when you pay your property taxes. Some areas have due dates close to the end of the year and you must have paid the tax before December 31st to get the deduction.
Another way some homeowners are able to get additional deductions is through the use of home equity loans. Since the interest paid on a home equity loan qualifies as a deduction, you may want to consider a home equity loan as a source of funds to pay off credit card debt, where the interest is not deductible. In addition, the interest rate will probably be lower.
Benefits on the sale of your home
The law now generally allows a married couple filing a joint tax return to exclude up to $500,000 of gains on the sale of their home. For single return filers the limit is $250,000. You must have lived in the home as your principal residence for at least two of the five years before the sale. You can claim this benefit every two years. There are some special rules if you do not meet that requirement for job changes or health reasons. Consult your tax advisor for more details.
Summary
The tax benefits of home ownership can be significant. Be sure to keep good records about the purchase price and any improvements you make to the home. Pay attention to when you make property tax and mortgage payments to ensure they fall into the year you want to take them as itemized deductions. Finally, if you have special circumstances (including a potential large gain if selling your home), be sure to get expert advice to make sure you get the maximum benefits you are allowed under the tax laws.
This website and the articles contained within are provided as a free service to you and for general informational purposes only. Information on this website is not intended to provide legal, accounting, tax or other advice. Please consult your attorney, accountant, or financial or other advisor with regard to your individual situation. We also make no warranty or representation regarding, and do not endorse, any linked websites or the information appearing there.
Small Business Resources Copyright © 2022 All Rights Reserved