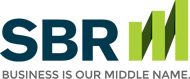 Tips for Organizing Important Papers
Keep tax returns and supporting materials for at least three years, the time the IRS has to begin an audit. However, the IRS can begin an audit within six years if there has been substantial income omitted and there is no IRS time limit for fraud.
Information on investments should be kept for as long as you own the investment, plus the three years it is needed to support the tax return on which it is reported.
Safe deposit boxes are the best places to keep items that are valuable. This includes jewelry, cash, stamp and coin collections and negotiable instruments like stock certificates and bonds. They are also good places to keep items that are not replaceable or that have sentimental value. A household inventory (video taped or written), appraisals, listings of insurance policies and credit card numbers should also be kept in a safe deposit box.
Wills should be kept in an easily accessible place. Copies of wills should be kept in your safe deposit box and by your attorney. Note the location of your original will on any copies.
This website and the articles contained within are provided as a free service to you and for general informational purposes only. Information on this website is not intended to provide legal, accounting, tax or other advice. Please consult your attorney, accountant, or financial or other advisor with regard to your individual situation. We also make no warranty or representation regarding, and do not endorse, any linked websites or the information appearing there.
Small Business Resources Copyright © 2022 All Rights Reserved