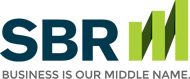 Online Banking
Needless to say, the Internet has transformed the way we conduct our daily lives, saving us time while empowering us with greater control over life's decisions. And now, with the advent of online banking, what used to require hours in trips to the bank, waiting in line, reconciling accounts, filing paper documents, and paying bills now takes place at digital speed from anywhere your computer or handheld device can connect to the Internet. Personal banking has never been more convenient, and managing personal finances has never been easier.
Online Banking provides a full range of banking services and resources in a secure environment and is available, free of charge, to all checking customers
Online Banking Services
Through a secure, single-sign-in portal, bank customers have 24/7 access to all of their banking needs with the ability to see their accounts in real-time.
With Online Banking you can:
Monitor your account activity - Through your online accounts you can check account balances, verify withdrawals, deposits and payments. You can also view and manage credit card and loan accounts.
Manage your personal finances - Create a personalized budget and track your spending in various categories.
Transfer funds between accounts
Transfer funds to anyone using their email address or mobile phone number (small fee applies).
Order checks and services
Switch to paperless statements - Automatic email notifications will tell you when your statements are available online.
View and print front and back images of checks that have posted to your account.
Online Bill Pay
Online Bill Pay is quicker, easier and safer than writing and mailing checks. Any individual or business you would otherwise pay by check can be paid with Bill Pay.
Make one-time payments or schedule recurring payments from any of your bank accounts.
Receive email reminders of upcoming payments and confirmations of payment.
Receive, view and pay your bills entirely online. Have your bills sent directly to your online account.
Bill Pay is typically free of charge for customers with an eligible checking account or who maintain a minimum daily balance.
Account alert services
A variety of alert options are available through Online Banking. Sent by e-mail or text message, you can get notifications regarding your account balance or specific transactions. Use balance alerts to avoid bounced checks and overdraft fees. Just be sure to set up the alert to notify you before your balance hits the minimum balance requirements. Use transaction alerts to monitor your accounts for fraud. Unexpected or large withdrawal notifications can tip you off to theft. Setting up alerts takes little effort, but can save you from a big hassle down the road.
Recurring Transfers
Many people use the transfer feature of Online Banking when they need to move cash from one account to another (for example, to prevent an overdraft), but fewer people take advantage of the recurring transfers feature. This feature is particularly useful for saving.
Everyone knows that saving money can be difficult. Experts encourage people to save in a way that is automatic because it increases the likelihood of meeting your savings goals. Recurring transfers can be set up through Online Banking to create automatic savings.
Report & Management Tools
One of the bigger advantages of Online Banking over traditional banking is the ability to generate on-demand reports. In addition to retrieving online statements, you can create reports around different activities and even set them up around spending categories for managing your budget.
Desktop Software Integration
If you use Quicken or some other money management software program, you may be able to link it to your bank account, making your money management even easier. The software program can download your bank account information to provide real-time data for your program functions.
Special Offers
Lastly, don't ignore the advertising within Online Banking. Your bank wants to make sure you know about the latest and greatest products, the lowest loan rates, and more. While advertising may seem self-serving, your bank invests in products and services they believe will be valuable to you. Be aware of the offers, and you could reap the benefits.
All of these Online Banking features are readily available through most banks. Be sure to check out your bank's Online Banking site for information on other features as well.
Online Banking Security
Banks Online Banking platforms are supported with the most advanced encryption (SSL) technology and password protection to ensure your information is secure. They employ an intricate system of multi-layer firewalls to protect their internal systems, and they adhere to the strictest standards in monitoring all activity to ensure their customers' account information is secure.
This website and the articles contained within are provided as a free service to you and for general informational purposes only. Information on this website is not intended to provide legal, accounting, tax or other advice. Please consult your attorney, accountant, or financial or other advisor with regard to your individual situation. We also make no warranty or representation regarding, and do not endorse, any linked websites or the information appearing there.
Small Business Resources Copyright © 2022 All Rights Reserved