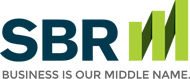 Why You Should Own Dividend Stocks Right Now
In the last couple of years investors have been rocked by the most wildly gyrating markets we have ever experienced. Instead of riding it out, most investors take their money out of the market. The problem is that most investors take their money out only after the market has completed most of its fall. Then, they try to time the market as it recovers, again, usually too late, after the market has recouped much of its losses. The result is that investors lose big when they try to time the markets. The best strategy, proven over time, is to remain invested. But, if you can't stomach the roller coaster ride of most stocks, it's time to allocate more of your money towards dividend-paying stocks.
Dividend paying companies are usually larger, blue-chip type companies that are more financially stable, with a stronger record of steady earnings. They tend to fluctuate less than other stocks.
Dividends are paid quarterly and most dividend-paying companies have consistently paid them in good times and bad. The average yield from dividend payments is around 2.5% which is comparable to long term bond rates.
Dividends pay you while you are waiting for the stock market to turn around.
In the last 10 years, or any period for that matter, dividends are responsible for half or more of the total return earned from the stock market. That is, investors who own dividend stocks would have doubled their return over those who don't (taking the market as a whole).
You can buy dividend stocks individually, or through mutual funds (typically called equity income funds) or through exchange-traded funds that invest exclusively in dividend stocks.
This website and the articles contained within are provided as a free service to you and for general informational purposes only. Information on this website is not intended to provide legal, accounting, tax or other advice. Please consult your attorney, accountant, or financial or other advisor with regard to your individual situation. We also make no warranty or representation regarding, and do not endorse, any linked websites or the information appearing there.