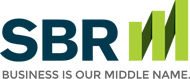 Financial Advice
Buying a Car - What You Need to Know About Zero Percent Financing
When financing a new car, an offer for zero percent interest financing can be very enticing. It's as close to free money you can get considering the alternative of paying thousands of dollars of interest on a three- to seven-year term loan. However, there are some things to know about zero percent financing that could change the equation. First, it's very difficult to qualify for zero percent financing – less than nine percent of car buyers can do so. Second, you may be able to come out further ahead by getting your own low interest financing and then take a cash bonus instead. You just need to do the math.
Who Can Qualify for Zero Percent Financing?
Zero percent loans are not for everybody. They are typically reserved for car buyers with excellent credit. In fact, taking a closer look at a zero percent financing ad, you will see somewhere in smaller print that it is only available for "qualified buyers." What exactly does that mean? From the car dealers' perspective, it means you must have what they refer to as "tier one" credit. Essentially, that term is reserved for buyers whose credit is among the best of the best. Going by Experian's experience, the average credit score for buyers who qualify for zero interest financing is 752.
Your credit score is one thing. Nearly 50 percent of consumers with credit scores have a score of 750 or better. So, why do less than one in 10 qualify for zero percent financing? It typically comes down to the monthly payment. Most car buyers today are stretching out their loans to six and seven years to make their monthly payment more affordable. Zero percent financing is typically only available on three-year loans. If you can't afford the monthly payment on a three-year loan, you probably can't qualify for zero percent financing. A bigger down payment might help, but it may have to be sizable to make it work.
Should You Take Bonus Cash Instead?
Dealers may also offer a cash bonus as an incentive in lieu of zero percent financing. Given the choice, you need to do the math to determine which makes the most dollar sense. If you are considering a cash bonus, you should first secure the best financing you can and then negotiate the best price you can on the car you want. If, for example, you can qualify for 3.5 percent financing on a five-year loan to purchase a $25,000 car, you may be better off taking the cash bonus over zero percent financing if it is $2,500 or better. Auto comparison sites such as Edmunds.com have calculators to help you crunch the numbers.
Obtain Preapproved Financing First
Regardless of which incentive you are after, it is highly recommended that you shop around for your best financing deal before going to the dealer. Walking on to the car lot as a "cash buyer" puts you in a stronger negotiating position and, if you manage to qualify for zero percent financing, you then have options. If you decide on the cash bonus, you can use it to pay down your loan more quickly.
This website and the articles contained within are provided as a free service to you and for general informational purposes only. Information on this website is not intended to provide legal, accounting, tax or other advice. Please consult your attorney, accountant, or financial or other advisor with regard to your individual situation. We also make no warranty or representation regarding, and do not endorse, any linked websites or the information appearing there.