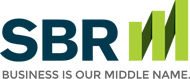 Dave Says
Split it With You
Dear Dave,
My wife and I are debt-free except for a car and our house. The car is financed through her mom, and her dad agreed to send us half of the payment each month. We owe $7,700 on the car, and we have enough cash right now to pay off the car in full with plenty left over. Should we do this, even though her dad is making $100 of the payment each month?
Dustin
Dear Dustin,
If her father had agreed to send you guys $100 each month, ask him to continue doing that for the duration of the agreement. Then, you guys pay off the car now with your cash. There's nothing dishonest about this, as long as you explain the plan to her parents and they're agreeable.
The reason for this approach is two-fold: it gets the debt paid off, and then you can get the car put in your name. Plus, a situation like this represents drama just looking for a place to happen, if it hasn't already. Family relationships take on a weird vibe when money has been loaned and borrowed.
If they're not agreeable to the idea, that's okay. All you can do is ask. But one way or another, I'd be out of this situation before the sun goes down!
- Dave
Archive
---
Dave Ramsey is America's trusted voice on money and business, and CEO of Ramsey Solutions. He has authored seven best-selling books, including The Total Money Makeover. The Dave Ramsey Show is heard by more than 12 million listeners each week on 575 radio stations and multiple digital platforms. Follow Dave on Twitter at @DaveRamsey and on the web at daveramsey.com.
This website and the articles contained within are provided as a free service to you and for general informational purposes only. Information on this website is not intended to provide legal, accounting, tax or other advice. Please consult your attorney, accountant, or financial or other advisor with regard to your individual situation. We also make no warranty or representation regarding, and do not endorse, any linked websites or the information appearing there.