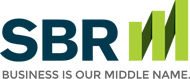 Investors Lose When They Chase Performance
A sound investment strategy should be a long-term proposition based on your specific investment objectives and reflective of your tolerance for risk. A big mistake made by many investors is to focus on investment returns rather than their investment objectives and timeline. Investors are often tempted to "chase performance" by trying to time the market. As a result many of them end up buying high and selling low. The key to sound, successful long-term investing is to stay focused on your objectives and time horizon.
For example, if your objective of retirement in 20 years can be met with an average annual return of 7%, why be concerned if stocks rise 25% in one year and fall 20% in another. With a properly diversified portfolio that balances market risk with inflation and interest rate risk, your portfolio should achieve consistent and stable returns over that period of time. The key is to set periodic benchmarks every three to five years to see if your portfolio value is on track, and then make minor adjustments to keep it in line with your objectives and risk tolerance.
This website and the articles contained within are provided as a free service to you and for general informational purposes only. Information on this website is not intended to provide legal, accounting, tax or other advice. Please consult your attorney, accountant, or financial or other advisor with regard to your individual situation. We also make no warranty or representation regarding, and do not endorse, any linked websites or the information appearing there.