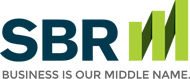 Should You Take Social Security Benefits Early?
Most people know their full retirement age (FRA) – the Social Security age at which they can receive their full Social Security benefit. For most people retiring today, their FRA is 66. And, most people also know that they can take reduced benefits as early as age 62. But very few people know that if they delay their retirement they can effectively earn an 8 percent annual return on their available benefits. That's based on the Delayed Retirement Credits (DRCs) earned each year you delay your Social Security benefits.
Think about that. Where else can you earn a guaranteed 8 percent on your money? To understand the overall impact it can have on your total Social Security benefits, consider the following example:
Mr. Jones is eligible for a Primary Insurance Amount (PIA) of $2,000 or $24,000 per year at age 66 (FRA).
If he were able to wait until his Social Security age 70, his annual benefit would increase to $31, 680. Although this increase in retirement benefits won't affect the Spousal Retirement Benefits, it will apply to a Surviving Spouse's Benefit.
In cumulative terms, Mr. Jones would increase his total benefits from $378,000 received by his life expectancy age of 82 to $411,000.
This website and the articles contained within are provided as a free service to you and for general informational purposes only. Information on this website is not intended to provide legal, accounting, tax or other advice. Please consult your attorney, accountant, or financial or other advisor with regard to your individual situation. We also make no warranty or representation regarding, and do not endorse, any linked websites or the information appearing there.