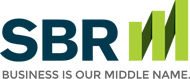 To Lock Your Rate or Not to Lock Your Rate - Either Way, Be Prepared
Rates for 30 year mortgages are hovering near their historic lows. We haven't seen rates as low as 4.2% since the early sixties. As the differential between fixed rates and variable ARMs continue to narrow, it should prompt holders of ARMs to consider whether it is time to lock in their mortgage rates. Opinions on the future direction of rates seem to be diverging with about an equal number of mortgage experts predicting further declines, rates remaining low with no further declines, and rates spiking when banks react to increasing inflationary pressures. The one thing most experts agree on is that people who think they can time the market generally miss. Regardless of whether you think rates may drop further, if you are even considering refinancing an ARM or a fixed mortgage in order to lock in these low rates, you best get prepared.
Even though mortgage applications are still sluggish, lenders have stepped up their income verification requirements and have become major sticklers over blips on credit reports. If you have anything in the way of a derogatory (i.e. past dues, collections, too many inquiries, high debt to credit limit accounts, etc.), you can expect to receive a request for a detailed letter of explanation including specific information that will support your side of the story. If you anticipate a home refi sometime in the future, your best course is to get all of your income documentation and credit report explanation in order well in advance. Otherwise, if you find yourself trying to lock in a rate as they are rising, the added delay could cost you hundreds or even thousands of dollars.
This website and the articles contained within are provided as a free service to you and for general informational purposes only. Information on this website is not intended to provide legal, accounting, tax or other advice. Please consult your attorney, accountant, or financial or other advisor with regard to your individual situation. We also make no warranty or representation regarding, and do not endorse, any linked websites or the information appearing there.