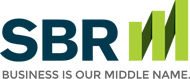 Your Biggest Asset You Probably Have not Insured
Considering that even a one-year disability could amount to a loss of thousands of dollars in earnings for the average worker, and tens of thousands for a multi-year disability, it's no stretch to proclaim that one's ability to earn a living is the single biggest asset they have. And, just as we transfer the risk of loss for our valued assets (car, home, jewelry), so too can we transfer the risk of loss of our biggest asset – which is where disability income insurance comes in.
Disability coverage is designed to protect against the loss of earnings up to 70%, which is based on the fact that the income benefits are received tax free. Most coverage can be purchased for a set number of years, such as five years. Shorter periods are available, and longer periods are harder to get or much more expensive.
Coverage for disability comes in two forms – own occupation coverage and loss of earnings coverage.
Own occupation coverage protects against the inability to perform the duties of one's primary occupation, even if they are able to perform the duties of another occupation. This type of coverage is difficult to qualify for, as it is only available for certain occupations.
Loss of earnings coverage is designed to replace a portion of lost earnings. Even if a disability results in reduced earnings, this coverage will replace the part of earnings lost.
Buying disability coverage is not unlike buying home or car insurance. The premium is affected by the terms of the coverage; much like a deductible can affect the premium for car or health insurance. For instance, a longer waiting period (the time between the disability occurrence and the receipt of benefits), will reduce the premium. Or, the longer the benefit period is, the higher the premium will be.
Disability coverage has become a specialty insurance that is provided by a handful of insurance carriers. It would be important to work with a disability specialist who can tailor a policy to meet your specific needs and budget.
This website and the articles contained within are provided as a free service to you and for general informational purposes only. Information on this website is not intended to provide legal, accounting, tax or other advice. Please consult your attorney, accountant, or financial or other advisor with regard to your individual situation. We also make no warranty or representation regarding, and do not endorse, any linked websites or the information appearing there.