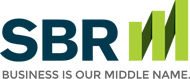 How to be Smart with Smart Phone Banking
The debate over Smart Phone security continues with both sides making a case for technology as either the strength or the potential flaw in capacity to protect users. No matter which side of the fence you are on, the best course of action is to err on the side of caution. Smart phone security is advancing at light speed, but there 's little reason not to follow some precautions:
Keep personal info to yourself. No need to keep personal or confidential info stored on your phone. And, by all means, make sure you clear your cache with each use of the internet on your phone.
Stayed tuned with your bank. Perhaps the best use of your phone in banking is to use it as a warning device – for low balances, overdrafts or bill alerts. They can also alert you to unusual activity within your account.
Trust but verify. Many banks are releasing downloadable apps which can truly enhance your phone-banking experience. Just make sure it 's the real deal from your bank.
Don 't fear smart phone check deposits. It 's probably the number one reason to bank through your smart phone. The reality is that it may be safer and more fraud-free than taking your checks to the bank.
This website and the articles contained within are provided as a free service to you and for general informational purposes only. Information on this website is not intended to provide legal, accounting, tax or other advice. Please consult your attorney, accountant, or financial or other advisor with regard to your individual situation. We also make no warranty or representation regarding, and do not endorse, any linked websites or the information appearing there.