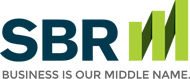 What If You Get Audited?
The odds of being audited are fairly low, but it could happen. If you are audited, focus only on the items or areas in question. Unless the audit is comprehensive and all-inclusive, the auditor will only focus on portions of your tax return that are in question. Only bring documentation for those items; if you are asked for information about other sections of your return, simply say that you are not prepared to discuss those items.
The key is to answer questions and provide documentation for only the items in question. If the auditor has requested information about charitable contributions, only provide documentation and information about your charitable contributions. Be polite, respectful, and professional, and above all don't volunteer information that was not asked for. And if your return was prepared by a professional, make sure the professional helps you respond to the inquiry or attends the audit with you – that's their job.
This website and the articles contained within are provided as a free service to you and for general informational purposes only. Information on this website is not intended to provide legal, accounting, tax or other advice. Please consult your attorney, accountant, or financial or other advisor with regard to your individual situation. We also make no warranty or representation regarding, and do not endorse, any linked websites or the information appearing there.