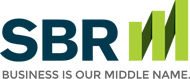 Give Your Retirement Plan a Boost with Dividends
Tired of the unbridled volatility of the stock market? Underwhelmed by the anemic returns from stocks, bonds and savings accounts over the last 10 years? Still need earn some growth-like returns on your retirement funds but feeling queasy about the risks? You may be ready to learn about the best kept secret in investing…Dividends. Dividend stocks are the answer for investors looking for moderate growth, low volatility, and a source of increasing income. It's not really a secret; it's just that dividend stocks have been quietly outperforming the S&P 500 for going on four decades. In fact, nearly half of the stock market gains over that time are attributed to the dividends that companies pay to their shareholders.
Here's why dividend stocks are essential for your retirement portfolio:
Many Blue Chip companies are multi-national, generating a large portion of revenues from foreign markets. Global diversification creates more stability and the opportunity for increasing dividends.
These companies also outperform other sectors during economic downturns and they often lead most other stocks in economic recoveries.
Dividend stocks provide a hedge against inflation. The top performing companies have a record of consistently increasing their dividends over time. Unlike fixed income investments, like bonds, your income and yield can actually increase.
Dividends provide a cushion against market declines. The average dividend yield of the S&P 500 is close to 3% which means that, even in market declines, you will still be generating a return on your investment.
Look for dividend stocks with strong earnings potential and a long history of dividend payments. Companies that consistently increase their dividends are thought to have a positive earnings outlook. Diversification is key, so if you don't have the capital to buy a number of different companies, look into no-load mutual funds or ETFs that invest primarily in dividend stocks.
This website and the articles contained within are provided as a free service to you and for general informational purposes only. Information on this website is not intended to provide legal, accounting, tax or other advice. Please consult your attorney, accountant, or financial or other advisor with regard to your individual situation. We also make no warranty or representation regarding, and do not endorse, any linked websites or the information appearing there.