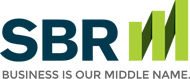 Biggest Home Buying Mistake to Avoid Right Now
At no time since the Great Depression have home values been under as much pressure as they are now. And, while many real estate experts expect home prices to recover at some point, most point to a "new normal" in terms of what will constitute real value in real estate in the future. Buying a home is no longer a slam dunk for price appreciation beyond, perhaps, what the rate of inflation might produce. Home selection is now one of the most critical factors determining the growth potential of the largest asset you will own. It's still all about location, location, location.
Specifically, knowing what is in store for the location and the surrounding area is essential in the selection of your house. As you consider your home purchase, it is important to use all of the resources at your disposal to get the answers to the following questions:
What is the trend of home values in the neighborhood as compared with nearby neighborhoods?
What are the zoning ordinances in the neighborhood and surrounding areas?
Is the street or a nearby street zoned for anything other than residential?
Are there any major traffic arteries schedule to be built nearby?
If there is undeveloped land nearby, how is it zoned? Is it planned for development?
This website and the articles contained within are provided as a free service to you and for general informational purposes only. Information on this website is not intended to provide legal, accounting, tax or other advice. Please consult your attorney, accountant, or financial or other advisor with regard to your individual situation. We also make no warranty or representation regarding, and do not endorse, any linked websites or the information appearing there.
Small Business Resources Copyright © 2017 All Rights Reserved