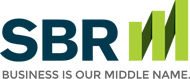 Protect Your Whole Family
When it comes to identity theft and other financial threats, you're not the only one at risk. In particular, the young and the elderly may be vulnerable because they aren't as aware of potential issues. That's why it's important to do what you can to protect your children and parents as well yourself.
Your Kids
You may be surprised to learn that children are often targeted for identity theft more often than adults. Children can be a great target for identity thieves since the odds are the theft won't be noticed for years.
A child's Social Security number can be used by identity thieves to apply for government benefits, open bank and credit card accounts, apply for a loan or utility service, or rent a place to live.
Treat your child's information the way you treat your own. Don't provide social security numbers unless required. (Many services will ask for a social security number, but few actually need it.) Also, keep tabs on their social media use. For example, if your child has a Facebook page or a blog, make sure they're not revealing personal details like their full name, address, and birthday.
There are a few things that may tip you off to your child's identity being stolen, including calls from services providers like a bank or credit card company asking about accounts in your child's name and notices from the IRS about your child's taxes. If you think your child's identity has been compromised, you should contact any of the major credit bureaus.
Aging Parents
Most adults are reasonably savvy regarding protecting their financial information. However, the elderly are more vulnerable to identity theft because they are often isolated, trusting, and may suffer from memory loss or dementia. Taking steps to protect them is important too.
The biggest thing you can do for parents who are still responsible for their finances is to make sure that they understand the risks. You can use the articles in this Security Center to educate them and to find actionable items like opting out of offers and preparing for a disaster.
This website and the articles contained within are provided as a free service to you and for general informational purposes only. Information on this website is not intended to provide legal, accounting, tax or other advice. Please consult your attorney, accountant, or financial or other advisor with regard to your individual situation. We also make no warranty or representation regarding, and do not endorse, any linked websites or the information appearing there.