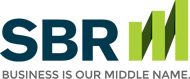 Cash-Out Refinance? Don't Forget the PMI
If you have significant equity in your home you may decide to refinance and take a portion of that equity as cash to make home improvements, a major purchase… whatever you decide. But keep in mind if you take too much cash you may be required to pay private mortgage insurance, or PMI − significantly increasing your monthly payments.
PMI is generally required on a home loan with a balance of eighty percent or more of the value of the home. Say you currently owe $100,000 on a $200,000 home; if you refinance, take cash out, and end up with a loan of $160,000 or more you will be required to pay PMI, increasing your monthly payment by approximately $100 (the PMI rate goes up as the amount of the loan goes up).
When you refinance, look at all potential cost repercussions − not just the cost of the loan itself.
This website and the articles contained within are provided as a free service to you and for general informational purposes only. Information on this website is not intended to provide legal, accounting, tax or other advice. Please consult your attorney, accountant, or financial or other advisor with regard to your individual situation. We also make no warranty or representation regarding, and do not endorse, any linked websites or the information appearing there.
Small Business Resources Copyright © 2022 All Rights Reserved