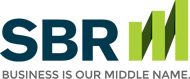 Cash In, Not Cash Out
Want to lower your monthly payments and dramatically reduce the amount of interest you pay over the life of a re-financed loan? One way is by putting cash into the loan.
"Cash out" refinancing allows homeowners to tap into the equity in their homes and take that cash as a lump sum, but the more you borrow the more you must pay back, and the higher your payments.
To lower your payments, think about "cash in" instead. By making a down payment on a refinanced loan you not only lower your payments, you may be able to finance the loan for a shorter term. The shorter the term, the less total interest you pay – and the less the loan costs you in total. In addition, the lender may offer a lower interest rate, since your down payment helps offset some of the risk of default. You also may be able to avoid paying private mortgage insurance, (PMI), which can add hundreds of dollars a month to your payment.
This website and the articles contained within are provided as a free service to you and for general informational purposes only. Information on this website is not intended to provide legal, accounting, tax or other advice. Please consult your attorney, accountant, or financial or other advisor with regard to your individual situation. We also make no warranty or representation regarding, and do not endorse, any linked websites or the information appearing there.
Small Business Resources Copyright © 2022 All Rights Reserved