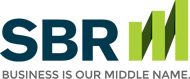 When Is the Right Time to Refinance?
As with any major financial move, the best time to make it is when it will significantly improve your financial position. When it comes to improving your home mortgage situation, it is a lot easier said than done. With mortgage refinances all the stars and planets must be aligned with your financial and home equity situation, and then you will still need to find a willing lender. A lot has changed in the years following the mortgage meltdown. If you are among the fortunate home owners with positive equity and excellent credit, the right time could be now depending on some key considerations:
You are in ARM and you believe that interest rates are due to rise.
You are in a fixed rate mortgage and see an opportunity to lower your rate by at least a point (and you won't incur any closing costs on the re-fi)
You have at least a 10% equity position in your home (after a refinance).
You won't have to refinance into a jumbo loan (Jumbo loan terms are less favorable than conventional loans. If you must refinance a jumbo loan, you should consider a combination fixed conventional loan and home equity line)
Refinancing a home loan should be all about saving money now or preventing increased costs in the future. Refinancing from a fixed to an ARM is no longer advisable and moving from one ARM to another ARM should only be seen as a temporary measure.
This website and the articles contained within are provided as a free service to you and for general informational purposes only. Information on this website is not intended to provide legal, accounting, tax or other advice. Please consult your attorney, accountant, or financial or other advisor with regard to your individual situation. We also make no warranty or representation regarding, and do not endorse, any linked websites or the information appearing there.
Small Business Resources Copyright © 2022 All Rights Reserved