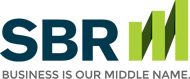 The Secret to Successful Budgeting
The key to financial success, whether for an individual, family or a business, has always involved an effective budgeting plan. Every decision is driven by goals and priorities, and discipline. When done effectively, budgeting is responsible for families and businesses achieving their most important financial objectives. The principles are universal and can be applied easily through an organized and disciplined approach to everyday budgeting:
Pay yourself first – you've heard it before, but have you practiced it? After setting up all of your budget needs, the first item on the payment list is your savings account. The rest of your expenses are budgeted after a fixed dollar amount goes to savings.
Pay off debt – you need to pay yourself first, but, if you can reduce your debt burden, you will then be able to pay yourself more. Set a debt reduction goal along with your saving goal. As your debt is reduced you can increase the amount you pay yourself each month.
Don't deviate – If you find your budget out of whack due to an unplanned (or impulsive) expenditure, find an item or two on the budget that can be cut next month. You need to stay on track to a cash flow goal.
Establish benchmarks and incentives – your budget goal should include timed benchmarks that show you are on track. If your goal is to increase your excess cash flow by $300 in three months, and you achieve it, reward yourself with a "forbidden" expenditure – a night out, a massage, or a new toy.
This website and the articles contained within are provided as a free service to you and for general informational purposes only. Information on this website is not intended to provide legal, accounting, tax or other advice. Please consult your attorney, accountant, or financial or other advisor with regard to your individual situation. We also make no warranty or representation regarding, and do not endorse, any linked websites or the information appearing there.
Small Business Resources Copyright © 2022 All Rights Reserved