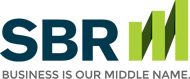 What to do When Your Wallet is Stolen
Unfortunately, if your entire wallet or purse is lost or stolen there are many different steps you need to take to recoup and protect yourself from further harm. Not only do you need to replace items you were carrying like your driver's license and other cards (insurance, library, etc.), but you also need to follow up with a number of items related to your personal finances.
If you're sure your wallet was stolen (and not just temporarily misplaced), here are some steps you should consider.
First, file a police report. If any crimes are committed in your name, having a police report on file can establish your innocence. It will also back up your claims regarding identity theft should that occur.
Second, contact your bank. Chances are you were carrying information related to your bank account: account numbers, PIN (you should never write this down), checks, or a debit card. In discussions with the bank and depending on what was stolen, you should determine whether your accounts should be suspended or closed. In either case, you will need to address any pending transactions and watch your account statements carefully for fraudulent transactions.
Third, address your stolen credit cards. You should contact the issuers of all of the cards you were carrying immediately. By law you cannot be held liable for charges made after you've reported that your card was stolen, so reporting the situation right away limits your liability. The card issuer will replace your card with a new one.
When you receive your new cards, they will have new numbers. This means that any future payments scheduled with your old cards will no longer work. Items like online accounts and subscription services where your card numbers were saved will need to be updated.
Also, be sure to destroy any copies of the stolen cards. Even though the cards will no longer be usable after they're reported stolen, you wouldn't want to accidentally try to use them yourself.
Then watch your account statements carefully for any fraudulent transactions.
Finally, contact one of the major credit bureaus (Equifax, Experian, or TransUnion) and request a fraud alert on your file. A stolen wallet can be the first step to an identity theft, but a fraud alert will prevent new accounts from being opened for 90 days. After that, you may want to periodically review your credit report or sign up for a credit monitoring service. That way you can watch for fraudulent items.
As you complete all of these steps, be sure to keep careful records, and conduct as much as possible in writing. By doing due diligence immediately after your wallet is stolen, you can protect yourself from even more hardship down the road.
This website and the articles contained within are provided as a free service to you and for general informational purposes only. Information on this website is not intended to provide legal, accounting, tax or other advice. Please consult your attorney, accountant, or financial or other advisor with regard to your individual situation. We also make no warranty or representation regarding, and do not endorse, any linked websites or the information appearing there.
Small Business Resources Copyright © 2022 All Rights Reserved