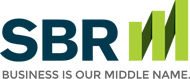 If Your Broker Goes Bankrupt
What if Your Broker Goes Broke
Most people know that bank deposits are covered by the Federal Insurance Deposit Corporation. It means if your bank goes under, deposits are covered for up to $250,000 per depositor per account. You may not know that, if your stock brokerage firm or broker-dealer goes broke you are covered by the Securities Investor Protection Corporation − as long as your broker is a member of the Securities Investor Protection Corporation.
How does SIPC work?
Securities regulations require that all customer assets be held separate from a firm's own assets. Securities regulators ensure that firm's adhere to these restrictions through regular audits. If, for any reason, a firm files for bankruptcy, SIPC insurance covers investors for $500,000 of their net equity invested with the firm, including $100,000 for cash held in an investment account. The SIPC coverage is designed to make the customer whole for any amount that can't be recovered from the insolvent firm, up to $500,000. The coverage is available for each separate account that you hold.
Before you invest, check to make sure the broker-dealer is a member of SIPC. Also, be aware that SIPC does not cover commodities or currencies. Also, some firms purchase excess coverage from SIPC, so, if your investment account exceeds $500,000, look for firms with excess coverage.
This website and the articles contained within are provided as a free service to you and for general informational purposes only. Information on this website is not intended to provide legal, accounting, tax or other advice. Please consult your attorney, accountant, or financial or other advisor with regard to your individual situation. We also make no warranty or representation regarding, and do not endorse, any linked websites or the information appearing there.