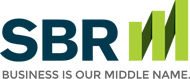 Exchange Traded Funds - Better than Mutual Funds?
Exchange-Traded Funds, or ETFs, are a type of index fund that trades like stocks on the major stock exchanges. An ETF is like a collection of stocks or asset classes. Exchange Traded Funds provide two basic advantages. They provide diversification like a traditional mutual fund while giving you the freedom to buy and sell ETF shares like you would shares in a publicly traded company. And ETFs also generally carry low expense ratios, low turnover, and an advantageous tax structure.
As a result an ETF allows you to buy and sell a portfolio of stocks by purchasing one single security.
Investors typically make stock purchases either by purchasing individual stocks or by investing in mutual funds. ETFs offer many of the advantages of mutual fund purchases – but with lower fees and greater flexibility. Before you invest in a mutual fund, check out Exchange Traded Funds.
This website and the articles contained within are provided as a free service to you and for general informational purposes only. Information on this website is not intended to provide legal, accounting, tax or other advice. Please consult your attorney, accountant, or financial or other advisor with regard to your individual situation. We also make no warranty or representation regarding, and do not endorse, any linked websites or the information appearing there.