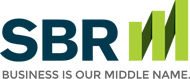 How Big of an Investment Return Do You Need?
With the big investment returns realized in the market the last couple of years – some mutual funds earning 30 and 40 percent returns – many investors focus on investment performance as their main criteria for selecting a fund or a stock. Detailed data is available to show that investors who "chase performance" often end up as losers. That's because they tend to buy when the markets are roaring upwards, and sell after it has dropped a ways.
Investors who use their own financial objectives as performance benchmarks tend to earn more consistent returns over the long term. Instead of focusing on the relative performance of the markets, which they can't control anyway, they use a more absolute measure, their own financial objectives, to determine how well they are doing. For instance, if you determine that, in order to reach your retirement goal, you will need to generate a 6% average annual return, it shouldn't matter if the market goes up 25% in one year or down 15% the next, as long as your investments are achieving a 6% average return. A well diversified and balanced investment portfolio will achieve steady, stable returns that reflect the long term performance of the markets.
This website and the articles contained within are provided as a free service to you and for general informational purposes only. Information on this website is not intended to provide legal, accounting, tax or other advice. Please consult your attorney, accountant, or financial or other advisor with regard to your individual situation. We also make no warranty or representation regarding, and do not endorse, any linked websites or the information appearing there.