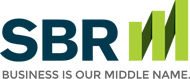 Don't Let Your Credit Cards Run Wild During the Holidays
Around holiday time the temptations are all around us to whip out our credit card and start taking care of year-end business. Whether it's to cover an annual donation to a charity, pop for a big impulse Christmas gift, or pay off some pesky medical bills, we find some reasons to run up our balances with the intent of getting back on top of it after the New Year. Not so fast. This is especially the time to rein it in for a number of reasons:
Identity theft and fraud are at their rampant peak during the holidays. Avoid giving your card information over the phone to charities or unfamiliar vendors or ones that contact you. Do not order food over the phone using your credit card. Never let your credit card out of your sight at a restaurant or store.
Keep your credit card balances below 30% of their credit limit. It's all too easy to run up the balances, and much more difficult to get them down to where they don't affect your credit score.
Paying your taxes with your credit card is always tempting when you can pump your cash back or travel rewards. But, with the 2% surcharge you pay you wipe out any benefit.
Impulse buys are all too common around the holidays – a "guilt" gift, a lavish dinner with drinks, a holiday getaway. Unless you want to start off your New Year deep in the hole with nothing to show for it, keep your holiday spending within your budget and don't buy anything on your card unless you know you can pay it off in full.
This website and the articles contained within are provided as a free service to you and for general informational purposes only. Information on this website is not intended to provide legal, accounting, tax or other advice. Please consult your attorney, accountant, or financial or other advisor with regard to your individual situation. We also make no warranty or representation regarding, and do not endorse, any linked websites or the information appearing there.