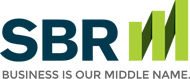 Playing Catch Up
Contributing to tax-deferred retirement plans it a major component in any retirement savings plan; if you're over fifty, you can exceed the normal annual contribution limits.
For 401(k), 403(b), 457(b) and SAR-SEP plans, the catch-up is $6,000 in 2015, which means, if you're over fifty, you can contribute up to $24,000. Beginning in 2016, the maximum catch-up contribution will be adjusted for inflation each year in $500 increments.
For IRA contributors, the Age 50+ catch-up amount is $1,000 for 2015 which is where is has been for the last several years. There is no automatic inflation adjustment to the maximum catch-up contribution for IRAs; however, the IRS has the authority to increase it at any time.
For the most current catch-up contribution limits on all retirement plans, go to http://www.irs.gov/Retirement-Plans/Plan-Participant,-Employee/Retirement-Topics-Catch-Up-Contributions
This website and the articles contained within are provided as a free service to you and for general informational purposes only. Information on this website is not intended to provide legal, accounting, tax or other advice. Please consult your attorney, accountant, or financial or other advisor with regard to your individual situation. We also make no warranty or representation regarding, and do not endorse, any linked websites or the information appearing there.